Ontario Content Disclosure
Silentbet Canada shows different content to players residing in Ontario. The reason is that we make an effort to follow the gambling guidelines as presented by iGaming Ontario (AGCO). So a review you access on SB CA may differ from one on SB ON.
Ad disclosure
SilentBet (SB) is proud to be the partner of numerous renowned casinos and bookmakers around the world. As such, we do use affiliate links to earn commissions (at NO cost to our readers whatsoever). These aff links help us stay a cut above our competitors, delivering top-notch content you can trust. Take a look at the
Ad Disclaimer
page for more information on our affiliate business practices.
| | |
| --- | --- |
| 💰 Cashing out | sell bets before settled |
| 🆗 Availability | select matches |
| ⚽ Sports with cashout | soccer, football, tennis, basketball & more |
| 👉 Betano Cashout | Try here |
The Betano cash out is a unique feature that is has been implemented by the bookie to counter the unpredictability that is associated with sports betting. Designed to help punters minimize their risk, this feature provides customers with greater control and flexibility over their bets. In this article, we will explain what is the Betano cash out feature, how it works and whether it is worth using this feature.
---
What is Betano Cash Out?
Betano's cash out is a betting feature that allows bettors to settle their bets prior to the conclusion of a game or match. The functionality of the cash out feature allows bettors to punt on selected markets and if at any time they feel the tides have changed, they can settle their bets early. However, while this option is available prior to the start of and during a game or match, it is only applicable for single, multi and parlay bets,
On the plus side, the cash out feature is easy to use and accessible via your active bets tab. To activate the cash out feature, bettors simply need to review the settlement amount and click the "Close Bet" option. Once settled, the settlement amount will be credited and the bet will be closed.
---
How does the Betano Cash Out work?
As we mentioned, the cash out function allows for the settlement of an active bet prior to an event ending. Fortunately, you can activate this function by following the step-by-step instructions below.
Log into your Betano player account.
Click on the "My Bets" tab.
Select "Cash out" to display a list of open bets that are available for early settlement.
Review the amount being offered for early settlement.
Click "Close Bet".
---
Example of Cashed Out Bets at Betano
Even though we have explained how the Betano cash out feature works, if you have never used this type of feature, an example of a cashed bet may be beneficial. With that said, let's have a look at an example below.
Example 1: You stake $10 in favour of Man City in a Man City vs Arsenal match. If the odds for Man City are 2.4, the potential payout would be $48. However, by halftime, Betano was offering an early cashout at odds of 1.4, it means you could settle your bet for $28 and lock in $18 in profit.
Alternatively, you could opt for a partial cash out whereby you cash out $10 and leave the remaining amount in-play. This allows you to recoup your original stake, and keep your bet active. If Man City then goes on to win at 1.4 odds, you would lock in an additional $14 in profit.
---
Why and When is the Betano Cash Out worth it?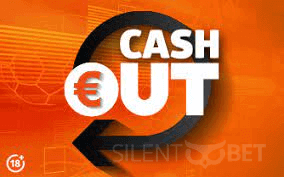 There are many times while punting on sports that you will find it is beneficial to use the cash out feature. The main benefit of this feature is it allows you to manage your bets based on how the match is progressing. If the match is not progressing as anticipated, then using the cash out is a responsible way to manage your bankroll.
Unfortunately, some punters fail to recognise this and often overlook when it is appropriate to use this option. But as we mentioned, if the odds of a favourable outcome are no longer applicable, then it is appropriate to use the cash out feature. This allows for the re-appropriation of funds to future bets and for increased profitability potential.
However, if using this feature, you should determine a minimum cash out amount before placing your bet, and typically be prepared to make a decision quickly as the cash out can be removed.
---
For Which Sports is the Betano Cash Out Available
While the Betano cash out function is a valuable betting feature without any league or divisional restrictions, it is only available for select markets and bet types. Fortunately, those selected markets and bet types include soccer, basketball, tennis, football, and hockey, to name a few, while the bet types include singles, multi's, and live bets.
---
Cash Out Availability While Wagering a Bonus
If wagering with a bonus, Betano allows its customers the ability to use the cash out function. However, if bettors opt to use the cash out feature while they have an active bonus, any bets settled early as stated in section 14.9 of the terms and conditions, will not count towards the bonus wagering requirements.
---
Betano Cash Out Important Terms and Conditions
Similar to other Betano betting features, there are some important cash out terms and conditions that govern its use. As they apply to all sports and bet types, we have summarized them below.
The Cash Out feature is available for pre-match and in-play singles and multis only.
After a cash out is submitted, there will be a time delay before the cash out request is accepted.
Bettors may not place a bet and immediately cash out their bet.
If a cash out is made and the match is suspended, the cash out will remain valid.
If a cash out is made after a match is suspended, Betano reserves the right to cancel or withhold the Cash Out amount.
If a cash out request is successful, the bet will be immediately settled and the bettor will be notified immediately.
All bets settled where a bonus is active will not contribute to the bonus wagering requirements.
Betano reserves the right to remove, suspend or cancel the cash out option at any time for any market, fixture or event.
At its discretion, Betano may cancel, restrict or without the cash out from individual account holders without any prior notice.
---
Pros and Cons of Using the Betano Cash Out
Like any other decision you make in life, there are pros and cons to every situation you face. Fortunately, for the Betano cash out, the pros outweigh the cons.
Increased control over your bets and bankroll
Allow punters to lock in guaranteed profits
Reduces losses that can be allocated for future bets
Cash out is only available for select sports and bet types
The settlement amount will be far less than the original settlement amount
---
When is Betano Cash Out Not Available?
While Betano generally tries to offer the cash out option as frequently as possible, there are times when the Betano cash out will not be available. Typically, this is due to the cash out not being offered for a particular event. However, it could also be resultant of the following:
An event or market you bet on is suspended.
A time delay resulted in an event being cancelled or postponed.
You may have too many selections remaining on your bet slip.
The Cash out is not available for a particular bet type.
---
The Bottom Line
The cash out feature at Betano is one of its best betting features and one that is on par with the cash out options offered by its competitors. Any Canadians who sign up at Betano will find the functionality of this feature to be such that it gives them greater flexibility over their bets while simultaneously providing them with a tool that allows them to manage their bets appropriately.
---
FAQs
What is the cash-out feature offered by Betano Canada?
The cash out feature offered by Betano Canada is an option that allows for the early settlement of an active bet.
How does the cash-out option work on Betano?
The way the cash-out option works on Betano is that it allows punters to secure a profit by settling their bets early.
Is cashing out available for all types of bets on Betano?
No, cashing out via this feature is only available for singles and multis.
Can I partially cash out my bet on Betano Canada?
No, at the moment, Betano Canada does not offer the option for a partial cash out.
Is the cash-out feature available on both the website and the mobile app of Betano?
Yes, the cash-out feature is available on both the Betano website and the Betano mobile app.