Playing at Coral gives you a chance to use Coral Connect Card, one of a kind betting service that will benefit you.
In this short step-by-step guide, we shall try to understand the Coral Connect Card, its benefits, how to obtain it, and its connection with the Coral betting app. See how to use the card for offline betting at Coral physical shops. Use it to book a bet and wager with coupons.
---
How Do You Get a Coral Connect Card? (steps)
Getting a Coral to connect card involves the following steps:
How to Claim Coral Connect
Create your new account at the Coral website if you are a new player 👉 here.
Visit any of the 1800+ Coral betting shops.
Submit your username, and you will receive a free connect card and a PIN.
Use the PIN to book bets offline and get coupons.
---
What is Coral Connect Card?
The Coral Connect Card is a special betting service by Coral that helps you connect your online betting experience with the more than 1800 Coral betting shops in the UK. Through the card, you can bet through the Coral website, desktop or mobile and withdraw your winnings at a Coral shop.
When using the Coral Connect card, you can have your information brought together, enabling you to bet at any Coral platform easily.
---
What are the Benefits of a Coral Connect Card?
The benefits of a Coral Connect Card include the following:
Enables you to collect your winnings in a Coral physical betting shop, immediately.
You can quickly deposit into your account using cash without waiting for long times
Signing up for the Coral Connect Card lets you feast on a wide range of bonuses and promotions. Signing up alone gives you a welcome bonus to start with.
Whether you are betting on lotto, bingo, poker, casino, or sportsbook, you only have a single balance that you use all through.
---
Coral Connect App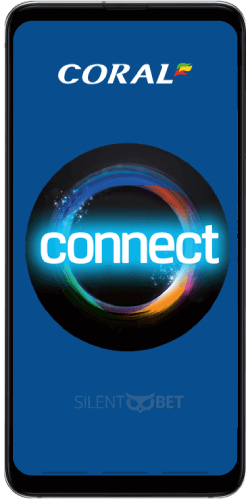 Coral casino avails a Coral connect app that goes a long way in simplifying things further. There is no separate application. Instead, use the Coral app for your connect card. Here are some main benefits:
Track bets you placed through Coral shops
Keenly follow the live gaming at the Coral shops
Cash-out Coral shops coupons
Get updates and news around Coral.
Obtain live scores for any betting section at the Coral online and physical shops.
---
FAQs
Can I get two Coral connect cards?
No, you get only one Coral Connect Card.
Is the Coral Connect Card free?
Yes, Coral Connect Card is free.
Is there a Coral Connect app?
Yes, there is a Coral Connect app developed by Coral for more accessible and convenient gaming.
---