There are numerous types of bets and markets available to sports bettors. Unfortunately, this leaves many beginners to this type of punting, both bewildered and overwhelmed. The most important and popular type of sports bet to understand when delving into a sportsbook is the points spread.
Introduction to Point Spread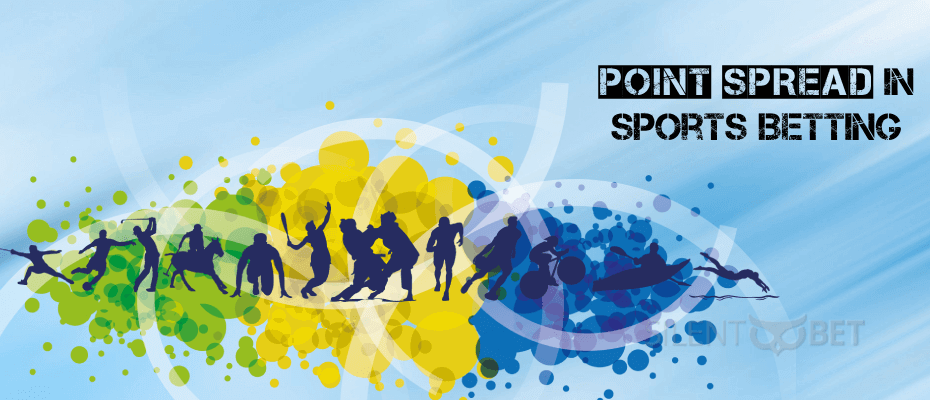 Point spreading is most commonly used in globally loved sports, such as football, soccer, and basketball. Yet, there are many wagers based on the point spread format. You can find these throughout most sports in some way.
Betting on this type of wager is advantageous to both the punter and the bookmaker. It enables you to bet on both teams, rather than going for a straight win. There is no surprise that the bookmakers with high traffic make sure to include it on their platform. In return, this means that the sportsbook can get the edge on more punts placed.
Below you'll discover everything you need to know about point spread betting. Read on to become a master of the odds.
---
How to Read Point Spread Odds?
As with all sporting teams, there are better ones and others that struggle. That's what makes sports so entertaining after all. Point spread betting evens the playing field by giving the favourite team to win and the underdog an equal chance in the eyes of a punter.
To understand this further, you'll need to be aware of the plus and minus signs when viewing the point spread. The team predicted to come out on top will have a minus spread. They have to score by that amount or more to risk your punt less.
The underdog team will have a plus spread. They must either win outright or lose within the margin. After the point spread, you'll also see the moneyline figures.
Example
Here's an example of how that would look during the 2020 NFL season.
Detroit: +1.5 (-110)
New England: -1.5 (+120)
As you can see from this, New England are the favourites to win the matchup. The -1.5 means they must win by at least two points to cover the spread, and your punt comes in. On the other side of the field, Detroit needs to win outright and have a loose limit of 2 points before your wager is worthless. If neither of the teams covers the spread, then the bet is a 'push,' and you'll receive a refund.
---
What Is Point Spread Betting Odds?
The point spread betting odds refer to the money line figure mentioned previously. These are typically displayed in the American odds format and don't wonder why bookmakers provide different odds as this is common practice. American odds also use a plus and minus sign in front of the value.
A figure with a minus symbol in front indicates how much money it takes to get back €/£/$100. On the other hand, a plus symbol represents how much profit punting €/£/$100 will make. Using the odds from the NFL 2020 season would mean to get €/£/$100 from punting on Detroit, you would have to stake €/£/$110. Betting on the New England patriots is much more favorable for your pocket. With this bet, you can earn a €/£/$20 profit from placing a €/£/$100 bet.
You don't need to wager €/£/$100 at a time. Your stake and winnings will calculate accordingly using this model.
---
How to Calculate the Probability and Payout
It's difficult to determine the implied probability of a game by using the point spread only. Sportsbooks add 'juice' to the house edge for them to make an equal profit from both ways. It's simpler to use the American odd figures to calculate the probability of each team winning. The formulas which you can use is:
Positive numbers
Implied Probability = 100/ (positive odds + 100) x 100% = %
Negative numbers
Implied Probability = [Negative American odds / (Negative American odds + 100)] x 100 = %
Calculating your payout is straightforward. You just need to apply a small equation to figure it out. The formula is – Potential profit = stake x odds/100.
---
The 'Vig,' the 'Juice' and the 'House Edge' Explained
These three terms describe the odds and margins of the sportsbooks. Point spread odds on the Moneyline typically go up in increments of 10, and pricing across different sportsbooks will differ. The odds made this way benefit the house edge (make a profit).
The odds are also known as the vigorish or 'vig' for short. Plus, the profit margin which the bookmaker adds to make returns on your wagers is the 'juice.'
Considering this, it's always best to shop around before committing to an online sportsbook. Search for and read reviews about, ones that boast about low juice and the best vig. The higher the sportsbook juice, the less value your wager will have.
---
What Is Point Spread and Odds Movement?
As touched upon previously, bookmakers aim to equalise their profit on both sides of a point spread. By doing this, the sportsbook will get the edge over time no matter which way punters wager, maximising their revenue.
To some, this may seem a little unfair. Instead, think of it as paying for the service of placing a bet. To keep both sides of the spread equal, you may notice that over time the point spread, the odds might move.
Sportsbook operators will move these figures to create more of an interest. Especially, if we talk about football betting and one of the sides isn't getting much attention, thereby equalising the margins. Use this tip wisely to receive the best odds for your punts.
---
What Are Puck Lines?
If you're a hockey fan interested in wagering on the NHL, for example, you may come across puck line betting. Puck line bets are essentially the same as point spreading on football or basketball games. Instead, the name reflects the sport of hockey. You'll also find the same betting format in baseball as run lines.
Due to the rules of hockey, most wagers placed use the Moneyline. Other common bets on hockey include straight outcomes or specific bets. However, the introduction of puck line betting has brought a broader market for hockey fans to enjoy. It has also enticed point spread bettors to get involved in the sport.
---
To Conclude
Sports betting has never been so diverse. There are hundreds of bet types to place and an extensive list of sports to enjoy. You can find world-famous leagues, championships and more niche options at most major online sportsbooks.
With more countries legalising online sports gambling, the world of online sports betting is opening up. In turn, this will bring new markets and betting features to take advantage of. Now that you're armed with the knowledge of how to read and use point spread betting, you'll be able to make more informed punts. Don't forget to use the formulas so that you know the implied probability of your success and the potential profit that you could make.