This betting style is a form of sports betting that takes place with, you guessed it, a pool. A betting pool is a form of gambling. Sports betting pools have been around for a while and are a firm favourite among many punters. This style of betting is a variation of pari-mutuel betting where there's no vig.
What Is Pool Betting?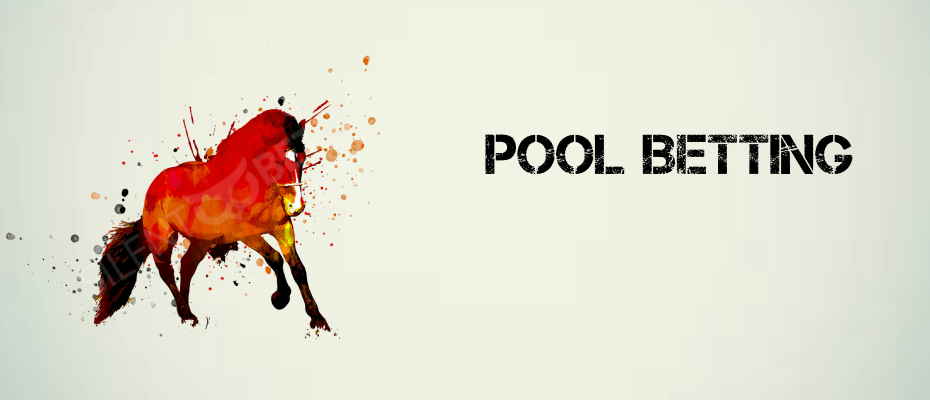 The betting style works with a pool selection, into which gamblers each pay a set wager. Any commission associated with the sportsbook, i.e., the vig, is removed from a pool. You then place a bet on the outcome of your choice concerning the sport.
You don't make use of odds in this betting strategy, unlike in traditional sports bets. All punters with winning bets will split the combined winnings amongst themselves. Each profit will depend on the number of punters in the pool. It also depends on the number of winning bets in the outcome. You can, however, make great winnings from this betting strategy as you don't need to wager a tremendous amount to play.
---
How Does Pool Betting Work?
When you've decided upon a pool, the betting works much the same as a lottery does. You pay a fixed price to enter, make your best predictions, and wait. When entering a betting market for a pool, you usually do so within a weekly syndicate. Be sure that only the most popular bookies with the highest traffic will be likely to offer sports pools to their punters. You can enter your stakes with a bookie and make your selection across various fixtures or events.
Then you can select a betting pool of your choice and pay the required stake to enter. You must also choose an appropriate predicted outcome for the event. Sit back and wait for the results to come through to see if you've won.
You can also use a variety of betting pools as a strategy, discussed below. These variations exist thanks to the different ways in which bookies and punters have used this betting strategy for respective sports.
---
Types of Pool Bets
You can sweep the online gambling market in search of the best sites for pool betting. First, though, you should get a clearer idea of what Pool Betting is in its essence. Then, of course, you should focus on the different variants. Bookmakers vary in the way they promote those pools. Sometimes, these can be found among their betting bonus codes and promo campaigns. Often, however, these have a separate dedicated section on the site you can access through the main menu.
---
Play Pool Bets At These Bookmakers
This type of betting has remained popular over the years. As a result, you will find it at many online bookies. Colossus Bets changed the game in 2013, for football in particular. This sportsbook entered the scene boasting the 'biggest sports bet in the world'.
Other big pool betting operator names include the Tote – a betting site worthy of mentioning. Totepool automatically comes to mind with sports pool betting in the UK and offers all of the strategies mentioned above.
Sportino and The Pools are another two pool betting operators that are available for UK punters.
---
Advantages & Disadvantages of Pool Betting
Here are the main benefits and downsides to pool betting. We have enumerated them in a list so that you can better compare them.
Pros
This betting technique gives an equal chance to all punters who bet in the pool.
The lack of odds means that everyone stakes a small fixed amount and is eligible to bet.
If you place an unlikely bet and are correct, then you stand to win a substantial sum of the pool.
Cons
There aren't any odds available or used in this type of betting.
The highest value for specific pool bets will vary.
Prize money is dependent on the number of gamblers placing bets in the pool.
You'll be splitting winnings with a lot of punters who bet on the same markets.
---
Can You Make Money With Pool Betting?
Like any form of betting, punters always want to know if it's profitable. Betting at a glance with this method would suggest yes. The concept is that you're only taking a small risk with a fixed fee, and you stand to gain massive potential winnings.
Other factors come into play, of course, and pool betting still requires some pre-preparation. If you place a bet in this way, and there are lots of punters who bet the same way as you, then it might not always be profitable. You will split your winnings amongst the other punters with winning bets.
On the other hand, you could stand to win a jackpot or an extremely lucky bet and take away fantastic winnings. Here's where a bit of luck goes a long way in sports betting. Football jackpots are another way that you could profit off this betting style.
---
Pool Betting Tips
You can use these top tips to get started on your pool bet journey.
Don't always go for the favourite: although it's tempting, many other punters will think the same way. This will mean that any winnings dividends increase as well, and you won't walk away with as much as you hoped for.
Read up: there are plenty of tips online, all available for free at the click of a button. Study the sport you're planning on betting on as well, and this will help you to place informed bets with some knowledge backing you up.
You should stick to what you know: if you're better versed in football than horse racing, consider sticking to it. Branching out might have too much happening at once; instead, stick to what you know.
Don't get too excited: try not to pick too many selections in one race; you don't want your pay-in stake to overshadow potential dividends.