Where to Fill in Your PremierBet Bonus Code?
PremierBet continues to dominate the Ghanaian market due to its suitable betting services. However, that's not the only reason why the bookie is in Africa. The sportsbook's fame is due to the multiple bonuses the bookmaker gifts new members. Most of the promotions are structured to suit players from different regions. So how do you grab the reward? To scoop any PremierBet bonus, you need to follow the steps below.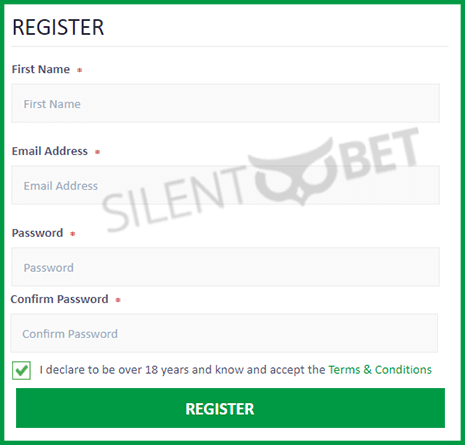 Open PremierBet enrolment sheet and provide the information asked.
Accept you are 18 years and older and present the details.
As you will notice, the bookmaker lacks a section where gamblers can type PremierBet bonus code for the welcome pack.
But then, that should be the least of your worries since the new customer bonus does not come attached with a select PremierBet Promo code.
Thus, credit your platform with the right amount to trigger the welcome bonus.
---
PremierBet Sports Welcome Bonus for Ghana – 100% up to 150 GHS Sports

As you are about to note, the gambling website has multiple promos for new members. For instance, if you are a Ghanaian, make a deposit of at least 1 GHS. Then, you will receive a match deposit of money up to 150 GHS. The reward may not seem significant, but it is helpful, especially if you are a sports punter. Additionally, the promo comes with stipulations such as:
To scoop the Ghana first deposit bonus, you must credit your platform with money up to 150 GHS. That's without including a PremierBet promotional code.
Besides, you should be willing to satisfy an x6 turnover requirement within 14 days.
For the bets to qualify, punters must place a combo bet of at least five events, with each pick bearing odds levels of 1.50 and beyond.
The maximum profit you can earn from the reward is 590 GHS.
List of Sports Signup Offers for Africa
One thing you will appreciate online is that PremierBet doesn't offer universal bonuses. Instead, the operator structures sports promotions to suit clients. Typically, customised new player promos match the region's currency. For clarity, here is a list of Sports Signup offers for different nations in Africa.
Mozambique – Sports – 100% up to 1875 MT
DR Congo – 100% up to 50 875 FC Sports
Mali – 100% up to 14 000F CFA Sports
---
Casino New Customer Offer – 400% up to 351 GHS
Casino gamers also get a welcome promo. The package is much better when compared to the sports registration bonus. That's because instead of a match deposit promo, players get a 400% prize for money up to 351 GHS. The only similarity between the two rewards is that the casino gift does not require a PremierBet bonus code to claim. But then, it does need the fulfilment of particular terms. For example:
There is no minimum deposit requirement to qualify for this bonus.
Moreover, players must meet a wager of x30 before the end of 14 days.
When playing to meet the wager, there's a staking cap of 29.25 GHS that must get
Also, the maximum cash you can retrieve from any promotion is 2,925 GHS.
List of Casino New Account Promos for Africa
If you scrutinise the bonus page thoroughly, you will realise the brand favours casino members more than sports punters. Hence, you shouldn't be surprised to find out that the list of casino welcome rewards for different countries is relatively long. With that said, here is a catalogue of promotions in their targeted country.
Cameroon – 400% up to 33 300 CFA Casino
Zambia – 400% up to K1320 Casino
Brazzaville – 400% up to 33 300F CFA Casino
Rwanda – 400% up to 60 000 RWF Casino
Tchad – 400% up to 33 300F CFA Casino
DR Congo – 400% up to 121 800 FC Casino
Senegal – 400% up to 33 600F CFA Casino
---
Bonus Offers for Existing Customers
PremierBet website has multiple regular promotions for current players. Therefore, if you load the promo page, you will find more than ten promos ready for scooping. Note that each prize comes with its terms and conditions. That means you should go through the information and see whether you need a PremierBet bonus code to redeem any award. Moreover, you have to check the wagers and their timelines to avoid losing your promo and its earnings unknowingly. Now that you have a hint of what to expect, here are details of some of the existing customer awards.
Odds Boost
Odds boost is an interactive reward that players can redeem by staking on events in the old boost section. Some of the sports matches you will get include tennis, soccer, and basketball, among others. However, just before you consider redeeming the award, you should know that:
The promo applies only when you place single bets and not as a part of combi.
Furthermore, the maximum stake applicable for a boost is 292.50 GHS.
Any selection that doesn't start within a timeframe of 48 hours, voids the entire boost.
In case you punt on soccer events, the management will only consider the outcome within 90 minutes of play unless stated otherwise.
Combi Insurance
Additionally, PremierBet offers a combi insurance reward. The promo entails receiving a free bet if all but one of your combinational bets returns a false outcome. Similar to most PremierBet promos offers, combi insurance does not require a PremierBet promo code to grab. All a gamer needs to do is to apply every last one of these rules.
First, for the combination to count, it must contain at least eight events.
Besides, each bet should have odds of 1.20 and above.
The maximum free bet amount is 150 GHS.
You can use the free bet to play any game from any market.
Weekly Free Bets
Every week the operator allows players to activate up to 50 GHS free bet. The reward is as alluring as any other perk for existing customers. It is easy to grab and utilise, as you will learn below.
The minimum amount you have to bet to qualify for the weekly free bets is 1 GHS.
Additionally, the bets placed must bear odds levels of 2.00 and beyond.
Keep in mind that how much you stake every week determines how many free bet you earn.
Rewards get given on Mondays only.
The minimum weekly free bet prize you can get is 1 GHS free bet.
Mega Bonus
The mega bonus is a promotion that allows clients to increase their profits by up to 250%. Then again, customers should know that not every match qualifies for a mega bonus. Hence, check the information below to understand what you must and must not do.
First, you must bet on two or more selections to qualify.
Also, the odds levels of each bet should be 1.30 and beyond.
The stake should be from actual cash and not bonus money.
Bonus winnings arrive in cash, meaning you can withdraw the earnings directly.
Premier 6
If you find the above promos to be less enticing, consider trying out the Premier 6 award. The whole package makes punting interesting since it allows customers to win a significant amount of money up to 150,000 GHS. But don't be mistaken; there's nothing easy about winning the Premier 6 PremierBet offer. In case you doubt, check the details outlined below.
To become a winner of the lucrative prize, you must predict six premier league matches.
Also, you have to foretell the minute in which the first goal will get
Make sure you make your submission before kickoff.
Besides, you should be 18 years and over to grab the promo.
---
Why you should take these PremierBet bonus offers
Even after seeing how unique the promos are, some people still debate whether to redeem PremierBet rewards. Well, you should know that the offers come with advantages and disadvantages. Hence, it is up to you to figure out which group of items outweigh the other before activating. In that case, below is a list of PremierBet promotions pros and cons to help you make a decision.
Pros
PremierBet offers are in plenty.
Customers get to choose whether they want free bets or free money.
Some promos don't come with a wager.
Most offers are easy to claim.
Cons
Some sports rewards are impossible to activate.
PremierBet No Deposit Bonus
PremierBet no deposit offer is a reward that is yet to reflect on the bookie's promotions catalogue. There isn't a promotional code that you can use to claim the promo. But then, the bookmaker has many deposit prizes that can easily take your mind off no deposit bonuses. Thus, check which promo is suitable and activate.
Mobile Promo Offers
The sportsbook does not have a mobile promotion. That's despite its exceptional mobile coverage, which consists of an app and an in-browser interface. But the good news is gamblers have something to look forward to. After all, the brand devised a promotions section where punters can find the list of all sports and casino offers. That's why PremierBet smartphone interfaces are attractive.
---
Payment options
Since PremierBet lacks a no deposit prize, it means you have to credit your account to scoop any offer. That's why the bookmaker added multiple payment options on the deposit and withdrawal section. But then, you should be aware that most selections are mobile payment options, for instance, Tigo Money and MTN Money. Scan the tabled data for additional info.
Deposit Methods
Withdrawal Methods
| Payment Method | Deposit Minimum | Deposit Maximum | Time for Deposit |
| --- | --- | --- | --- |
| Airtel | 1 GHS | 3000 GHS | Instant |
| MTN | 1 GHS | 3000 GHS | Instant |
| Voucher | 1 GHS | 250 GHS | Instant |
| Vodafone | 1 GHS | 3000 GHS | Instant |
| Payment Method | Withdrawal Minimum | Withdrawal Maximum | Time for Withdrawal |
| --- | --- | --- | --- |
| Airtel | 2 GHS | 100 000 GHS | up to 7 days |
| MTN | 2 GHS | 100 000 GHS | up to 7 days |
| Voucher | 2 GHS | 100 000 GHS | up to 7 days |
| Vodafone | 2 GHS | 100 000 GHS | up to 7 days |
---
FAQ
Do I need a promo code to unlock a PremierBet bonus?
You don't need a bonus code to unlock the Premierbet bonus. However, always confirm in case there are changes.
Can I get free bets on this site?
PremierBet promo page has multiple free bets. What you will not get at the moment are free spins.
Is there a VIP or Loyalty program at Premierbet?
There isn't a specific VIP program at PremierBet. However, the operator is still establishing a loyalty program.
Can I trust the promotions?
PremierBet bookie has a gambling license. Thus, you can trust the available promotions.
How many welcome promos can I scoop?
You can scoop only a single welcome promo. Hence, if you want additional offers, go for PremierBet rewards for existing customers.
What should I do in case my reward delays?
Players should first check whether they meet the minimum requirements in case of a delay. You can also contact PremierBet customer support for assistance.
Can I halt a reward?
You can stop a reward whenever you want. However, you should be confident in your decision. After all, the betting site will halt both the promo and its winnings.
---
About Premierbet
PremierBet is an African online punting interface managed by Premier Betting Solidere Ltd. The gaming platform is prominent in Ghana and other African countries like Malawi and Mozambique. But then, not every nation in the continent can access the website since some are restricted. Note that the company behind the development of the sportsbook started operating early 2000's. However, the website came later and quickly became every gambler's favourite. What has seen the bookie outdo its competitors is its exemplary betting services and amazing bonuses. It also has a betting permit from the Ghana gambling commission. That means everything on the site is regulated to ensure fairness.
---
Contact details
It is nearly impossible to operate a gambling platform without bumping into problems. That's why a PremierBet help centre exists. The page contains working contact details, which you can use to ask confidential questions. Besides, it has multiple social media handles with forums containing solutions to general questions. For enquiries, use either of the following contact details.
---
Bonus rating & Conclusion
PremierBet is among the trusted gambling platforms in Africa. The bookie is many people's favourite because of its sports coverage and casino games. Besides, PremierBet has multiple bonuses and promotions designed to suit nearly every client. For instance, you will find customised welcome offers, not to mention various regular rewards. Additionally, some promos don't come with wagers, and that makes them overly magnetic. But then, PremierBet has demerits that makes it less competitive bonus-wise. For instance, it lacks no deposit promos and mobile prizes.
Warning
: Illegal string offset 'type' in
/home/silentbet/public_html/app/themes/theeye/customs/shortcodes/bonus-code.php
on line
18
Warning
: Illegal string offset 'amount' in
/home/silentbet/public_html/app/themes/theeye/customs/shortcodes/bonus-code.php
on line
41
Warning
: Illegal string offset 'perc' in
/home/silentbet/public_html/app/themes/theeye/customs/shortcodes/bonus-code.php
on line
44
Warning
: Illegal string offset 'turnover' in
/home/silentbet/public_html/app/themes/theeye/customs/shortcodes/bonus-code.php
on line
47
Warning
: Illegal string offset 'minodd' in
/home/silentbet/public_html/app/themes/theeye/customs/shortcodes/bonus-code.php
on line
50
Warning
: Illegal string offset 'mindep' in
/home/silentbet/public_html/app/themes/theeye/customs/shortcodes/bonus-code.php
on line
53
Warning
: Illegal string offset 'tnc' in
/home/silentbet/public_html/app/themes/theeye/customs/shortcodes/bonus-code.php
on line
56
Warning
: Illegal string offset 'button-text' in
/home/silentbet/public_html/app/themes/theeye/customs/shortcodes/bonus-code.php
on line
59
150 GHS New Customer Bonus
Amount
In Percent
Min. Deposit
Turnover
Min. Odd
Get Bonus