Ad disclosure
SilentBet (SB) is proud to be the partner of numerous renowned casinos and bookmakers around the world. As such, we do use affiliate links to earn commissions (at NO cost to our readers whatsoever). These aff links help us stay a cut above our competitors, delivering top-notch content you can trust. Take a look at the
Ad Disclaimer
page for more information on our affiliate business practices.
This is one of the pioneer bookmakers in the gaming space, having started in 1997. The platform of Unibet has grown to a wide reach of more than 11 million customers in multiple countries. However, the bookie is not allowed to operate in some countries due to restrictions. Hence, the need for a Unibet proxy to access it.
The bookmaker's restriction in some countries means punters in such regions cannot enjoy gaming. However, VPN technology has turned things around, and thus, punters in such countries can still bet on Unibet.
When installed, any VPN for Unibet will help in bypassing restrictions, giving you access to the bookie like any other punter. The top 5 VPNs to use for accessing Unibet are Nord VPN, Surfshark, Pure VPN, IP Vanish and Proton VPN.
---
Why is VPN Needed to Access Unibet?
Unibet has plenty to offer punters. It runs a casino, sportsbook, live casino, games, bingo, and poker platforms. Only some players will bet on the platform due to country restrictions. To ensure you don't miss the experience of gaming on these verticals, you will need a VPN on your device to access the bookie in restricted countries.
You will access remote Unibet servers from another country when using Unibet VPN. Upon connecting from a restricted country, the VPN service assigns you a temporary IP address. This address will be mapped into the Unibet servers from a legal gambling country. Interestingly, the VPN enables you to connect to more than one server at a time from any country of your choice.
A VPN service enables you to remain secure online. Your connection will be taken through an encrypted tunnel that no one can see when using it. Therefore, no internet service provider or hacker can see your IP. VPNs help you maintain privacy on the internet.
---
List of Unibet Restricted Countries
Afghanistan
Algeria
Angola
Austria
Belarus
Bulgaria
Colombia
Costa Rica
Czech Republic
Ecuador
Egypt
Faroe Islands
Germany
Ghana
Gibraltar
Greenland
Haiti
Hong Kong
Iran
Iraq
Jordan
Kuwait
Libya
Mexico
Netherlands
North Korea
Pakistan
Philippines
Portugal
Puerto Rico
Saint Martin
Saudi Arabia
Singapore
Slovakia
Slovenia
Somalia
Spain
Sudan
Syria
Turkey
Turkmenistan
Ukraine
Uzbekistan
Venezuela
Yemen
Zimbabwe
Since this casino does not possess a valid license for all jurisdictions worldwide, there are many Unibet restricted territories to keep in mind. We recommend you use a proxy server, VPN or another IP-changing technology only when traveling abroad and NOT to create an account from a forbidden country.
---
Top 5 Unibet Proxy Services
Below are the top 5 Unibet proxy servers that you may consider using.
#1 Nord VPN
#2 Surfshark
#3 Pure VPN
#4 IP Vanish
#5 Proton VPN
#1 Nord VPN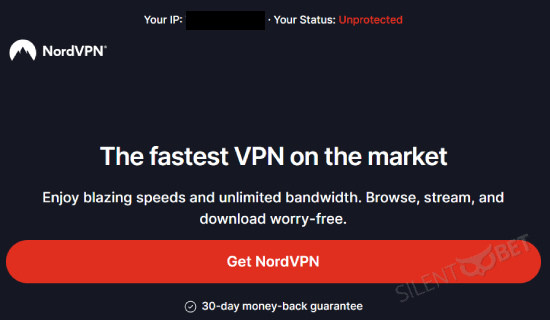 Nord is a VPN provider based in Panama. The service NordVPN has over 5,500 servers in 60 countries, and its single license can hold up to 6 devices. In addition to the basic service, Nord offers a strong security mechanism through its AES-CBC-256 Cipher, no logs policy, and kill switch service. It has its tunneling protocol- Nord lynx, and intuitive apps to enhance speed.
Nord offers a free 7-day trial, a premium subscription, and a 30-day money guarantee policy. Besides, it has strong p2p servers that make it possible to torrent.
#2 Surfshark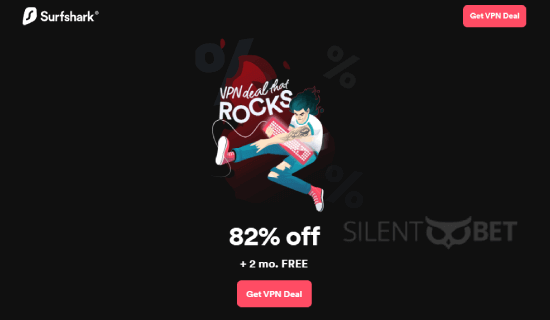 Surf shark takes the runner-up position in our list for many reasons. The VPN service is based in the Netherlands and has over 3200 servers in 95 countries. SurfShark is known for its unlimited connections, accompanied by high-caliber security features. Some of these include the no-logs policy and AES-256 encryption. Additionally, it has perfect speeds thanks to its WireGuard and OpenVPN UDP tunneling protocols.
Surfshark is available on a premium subscription. While affordable, the VPN offers a 30-day money-back guarantee, an independent audit, and anonymous payment choices. However, it is not available for a free trial on Windows.
#3 Pure VPN
Next on our list of the best Unibet VPNs is PureVPN. Pure has a total of 6,500 servers in 78 countries. Over time, it has gained great popularity for its security and speed features. Pure uses AES -256 encryption, zero DNS leaks, and a password manager add-on for security. Additionally, it is a perfect VPN for torrenting, though not on all servers, as some have blocked P2P service.
Pure is relatively affordable. It has three pricing plans: monthly, annual, and two years. It has a 31-day money-back guarantee and, like many others, supports streaming on some platforms like Netflix.
#4 IP Vanish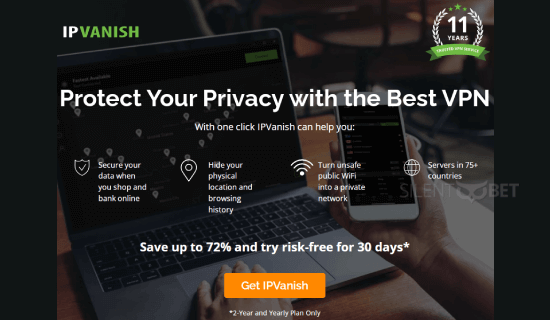 IP Vanish is another great VIP service based in the USA. The service of IPVanish has 2000 servers in 50 countries across the globe. Among many pros, IP Vanish is known for unlimited connections and high-speed thanks to its WireGuard protocol. Regarding security, IP Vanish uses a no-logs policy and AES encryption technology.
IP Vanish offers you multiple subscription options. You can choose a monthly or two years term. As usual, it has a 30-day money-back guarantee period.
Other goodies from IP Vanish VPN include leak protection, SOCKS 5 proxy, and affordability. However, it does not take crypto payments.
#5 Proton VPN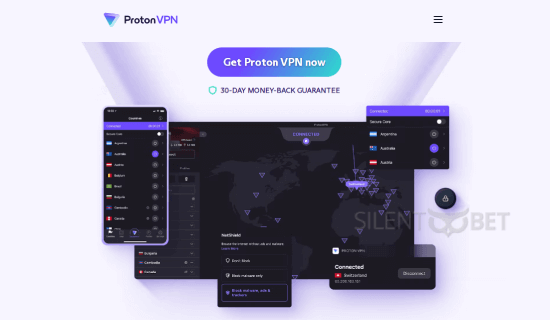 Here is another giant VPN with 1800 servers in 66 countries. Proton VPN utilizes 4 VPN protocols, including Open VPN, IKEv2/IPsec, and WireGuard. Proton is among the VPNs hosting the most connections at 10. The security mechanism is strong for users now that it does not keep user logs.
Unlike other VPNs, the cost of Proton is slightly high though it has a free subscription service. However, it works on Windows, macOS, iOS, Linus, and Android. It supports various streaming services, and its customer support is on point. Additionally, it supports torrenting, hence premium speeds.
---
How do I set up a Unibet Proxy?
Setting a Unibet proxy is the first step in playing at Unibet from a restricted country. The process is a walk in the park. It involves the following steps:
Choose the best VPN service.
Install the VPN on your phone, PC, or desktop computer.
Next, register an account or log in if you already have one.
Select a country that you are sure supports Unibet.
Finally, look for a server, connect, and load Unibet official website afresh to play.
---
Safety tips for using Unibet with a VPN
VPN services are a great way to enhance your security online. But it would be best to be careful when accessing Unibet using a VPN. If found, you risk account closure. Moreover, you could lose your money when the account is blocked.
Below are safety tips to observe when using VPN to access Unibet.
Use obfuscated servers
An obfuscated server disguises the use of VPN traffic. Therefore, Unibet will not be able to know that you are using a proxy to play from a restricted country. This server makes your traffic look regular.
Enable the kill switch option
When you access Unibet using a VPN, your real IP address will be hidden. However, losing the VPN connection will reveal your real IP. If this happens, you risk account closure by Unibet.
Enabling the kill switch option is the solution. This ensures that even if you lose your VPN connection, your real IP address remains unknown.
Funds withdrawal may betray you
No matter how much you hide, there are chances that Unibet will know you are using a VPN. Therefore, always withdraw your winnings as often as possible.
Connect to a secure server before loading Unibet
When using a Unibet VPN, you need to be careful, as any slight loss of connection will reveal your location to Unibet. Therefore, you must identify a secure server before loading the Unibet website.
After connecting, you could test your IP address location. This gives you the confidence that you are properly connected to the right server.
---
FAQs
Unibet not working with a VPN: now what?
If Unibet access is not working with a VPN, you should change your Unibet proxy. Maybe your VPN is set to a country where Unibet is not licensed.
How to bet on Unibet Sportsbook is it is closed?
Betting on Unibet sportsbook is easy. Load the official website after Unibet registration using a VPN proxy, create an account, log in, and select your sport. Choose a market and place your bet.
Is it legal to use a VPN to access Unibet?
No, it is NOT legal to use a VPN for Unibet access. If found, your account might be banned. Use it when abroad to check your account only.
Is it a good idea to use a free VPN to access Unibet?
Sometimes free VPNs could be better, as they offer limited proxies. Always use a premium VPN.
Is a VPN a good option for Unibet users?
Yes, especially for players from a country where Unibet access is restricted if abroad. However, their accounts might be banned if found by Unibet.
Access from which countries is restricted to Unibet?
Unibet is restricted to more than 50 countries. Examples include Libya, Zimbabwe, Bulgaria, North Korea, Mexico, and Austria. Others include Portugal, Ukraine, Iraq, and Jordan.