Silentbet KE is an affiliate platform dedicated to casino and bookmaker reviews. We enable sports and casino enthusiasts to find the best match for their betting needs. We use various personalised and marketing tools to increase our reach on the iGaming scene.
Meet the Team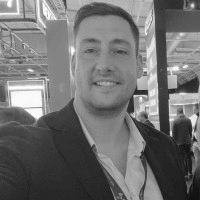 Atanas Tanev
Project Manager and Betting Expert
Atanas is the initiator of the Silentbet Kenya project. Having been involved with online marketing since 2007, he has always been focused on web development. Combine this with his passion for sports and you will see how the site came to be online in 2014. Tanev is the official owner and CEO of several affiliate websites operated by WEBSA Ltd.
Expertise
: Managerial skills, iGaming Affiliates
Years Active
: Since 2006
Education
: BA in Informatics
Topics of Interest
: Betting Psychology, Responsible Gambling
Knowledgeable about
: Brand awareness, Quality Online Content
Contact him for:
Queries to do with Silentbet.com Kenya
Career opportunities
Affiliate solutions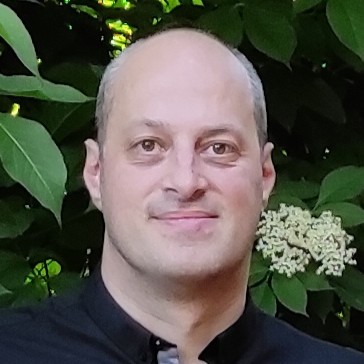 Rumen Morfov
Content Manager
Rumen is our content manager. His main responsibilities entail the monitoring of the high-quality content level of the experts who work for Silentbet Kenya. He is also in charge of all freelance authors we work with.
Expertise
: iGaming content, betting reviews optimisation
Years Active
: Since 2008
Education
: Master of Industrial Management
Topics of Interest
: football, tennis
Knowledgeable about
: trends in iGaming content
Contact him for:
Writing job opportunities
If you want to become a casino reviewer for Silentbet KE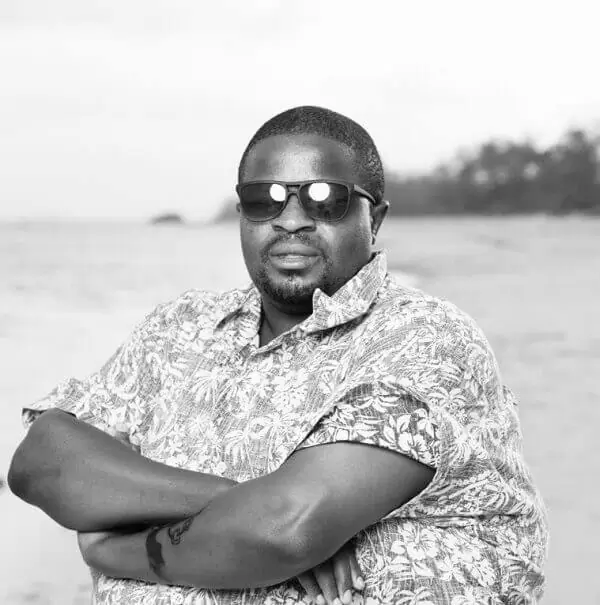 Certified Betting Expert and Content Creator
Sammy is our main betting copywriter for Silentbet Kenya. He has a keen eye for detail and will give candid and informative reviews in his areas of interest. His writing career started in 2011. This was a great career choice since he can work with the sports-passionate and energetic team at Silentbet.com KE while writing for sports and casinos.
Expertise
: Copy Writing, Sports Strategy Analysis, eSports trends
Years Active
: Since 2011
Education
: BA in Economics and Sociology; Michigan University Prediction Models with Sports Data & Sports Performance Analytics
Strengths
: Betting Legislation, Online iGaming trends in Africa
Background
Proficient content writer
Certified Investing & Gambling Expert by Daekin University
Topics of Interest
: Casino games, Slots and Sports
Knowledgeable about
: Guides, Gaming strategies, iGaming best practises
Contact him for:
Everything to do with betting in Kenya
Information on Gambling Trends
Read More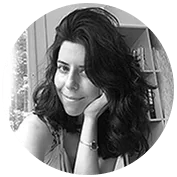 Certified Betting Expert and Content Creator
Katerina is a sports and casino expert with a knack for languages. As one of our copywriters for Kenya, she is curious about all things iGaming and follows the latest trends. Her marketing background enables her to write well-optimised content that is well-researched and informative.
Expertise
: Copy Writing, iGaming Content, Editing
Years Active
: Since 2013
Education
: MA in English Linguistics | Michigan University Certification in Sports Performance Analytics & Prediction Models with Sports Data
Strengths
: Informative content and trend-focused strategies
Background
Certified content writer
Daekin University Certified Investing & Gambling Expert
Topics of Interest
: Casino games, Sports betting, eSports
Knowledgeable about
: tips, betting strategies, iGaming trends
Contact her for:
New content suggestions
Feedback on posted reviews
Tips for responsible gambling for Kenyan players
Read More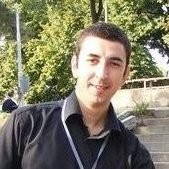 Denis Osmanov
Developer and Designer
Denis is a web developer and programmer, part of the Silentbet Kenya team. He helps us create a website with modern design, quick navigation and unmatched user experience.
Expertise
: web development, programming
Years Active
: since 2012
Education
: Certified IT expert (Azure Essentials / Programming with Python)
Strengths
: Graphic design, gamification
Achievements and certificates
SoftUni certificates for IT programming
1st Place in the IV information technology olympiad
Topics of Interest
: iGaming, casino software development
Knowledgeable about:
: the latest trends in gamification
Adelina Drandeva
Digital Marketing Specialist
Adelina is a digital marketing specialist at Silentbet.com Kenya. Her work is focused on making it easier for you to find us on Google and other search engines.
Expertise
: Marketing, Brand Presence in the Socials
Years Active
: Since 2018
Education
: BA in Marketing
Topics of Interest
: Google, Affilite Marketing
Knowledgeable about
: management consultancy, sustainable business practices
Contact her for:
Tips on affiliate business efficiency
Problematic areas in the Silentbet's marketing profile
---
Our Story

Disclaimer: Silentbet is an affiliate site that partners with legit and 100% licensed betting sites. You will not see any pop-up ads on our site since we use affiliate links instead. To learn more about them read the Ad Disclosure page.

The Silentbet.com website was launched in June 2014 and came to Kenya in 2019. The site follows an affiliate marketing business model. We partner with betting brands as their affiliates. This means we work in close cooperation with the bookie while keeping a distance. We need to remain unbiased in our reviews. Hence, professionals who share their expertise in sports betting and iGaming join together to deliver high-quality content independent of our affiliate connections.

As you look around the site, you will find that Silentbet is full of up-to-date information about every legal casino and bookmaker. Here, you will find content about bookmakers, poker rooms, and casino studios. Information about bonus codes, betting vouchers, coupons, free bets and tokens is easily accessible.

Reviews are at the heart of our site. Therefore, we only work with sports betting experts and content creators with a proven track record. We strive to bring you honest and unbiased reviews based on research, facts, and real users' comments.

Silentbet's team is focused on delivering the best possible iGaming and eBetting content. Visitors to Silentbet are our number one priority.
---
Our Mission

First and most importantly, our mission is to help our readers find the best casinos and bookmakers online. We try to maximise their engagement and increase their knowledge of betting. Thus, we prepare them for the vast opportunities affiliate marketing has to offer.

Beyond this, it is our aim to establish Silentbet as a betting affiliate brand that is a leader in the market. We thrive to deliver real-time, data-driven reviews via our In-House Lab (how we review) to outshine other affiliate sites.
---
Core Values

Commitment and excellence have been our core values from day one. We achieve new heights by delivering an unmatched world-leading product for punters all over the world. With a customer-oriented mindset, Silentbet is never lagging behind the big names in the betting affiliate business.

Unrivalled Dedication to Research

Research! This is one of our core values that leads to excellence in all that we do. We may be affiliated with the bookmakers but that does not mean we will not do our homework. A thorough research of the Kenya iGaming scene is, in our opinion, the key to value when it comes to content.

State-of-the-Art Platform

A team of tech-savvy developers helps us stay on top of the iGaming market with a platform we couldn't be more proud of. As much as we rave about quality content, presentation of it in a visually appealing platform is at the heart of what makes Silentbet great.

Customer-First Mindset

'Customer is king': What this phrase means in today's online market is still as valid as when this age-old mantra first came to be. Our readers (all Kenyan players) come first. This is at the core of what makes Silentbet.com a platform worthy of your trust.

Remaining Objective at All Times

It is true that Silentbet Kenya is an affiliate site. And yes, we do monetise the use of affiliate links. However, this does not mean that we do not keep our objectivity in check at all times. We need to be unbiased to deserve the faith our readers have in us.
---
FAQs
Why are reviews at Silentbet Kenya free?
Reviews on Silentbet.com are free because we use affiliate links as part of our business model.
Do bookmaker and casino ratings vary depending on your affiliate commissions?
No, ratings and reviews here are based on unbiased research and real users' comments and feedback.
Is Silentbet legit?
Our site is 100% legit and secure with a proven track record as a betting affiliate platform you can trust.
---
Want to Learn More About Silentbet?

Contact us for any further queries.

Feel free to send us a message via:

Silentbet is proud of its social media presence. Follow us on these socially active accounts:

 

Also, you can always reach us at support@silentbet.com. We read all the e-mails and always respond as quickly as possible. Currently, we are receiving countless e-mails per day, so please be patient if we are not able to get back to you right away. All input that we receive is essential, and we pride ourselves on addressing the raised concerns. Hearing from visitors is what allows us to keep up with your needs, so please let us know if there is any way we can improve Silentbet.

Thank you for taking the time to learn more about Silentbet and about us! We hope you have as much fun visiting our site as we have creating it and keeping it up to date.

Our visitors are our top priority, and we hope to see you on the website sometime soon!

Cheers!