| | |
| --- | --- |
| ♻ Betway voucher shops | 75,000 in South Africa |
| 💌 Redeem voucher | via voucher pin |
| 👉 Best Betway vouchers | OTT, 1ForYou, Kazang |
| 💻 Betway vouchers online | Get here |
Betway voucher is one of the best ways to get started at the sportsbook, especially if you have a zero bankroll. With Betway South Africa voucher codes, you can top up your account and use the money to place real money bets or activate free bets and cash bonuses. Note that this way of payment is applicable only in selected countries like Ghana and South Africa. In the following lines, we will get you through the process of applying and redeeming Betway voucher codes at the bookie?
---
How to Use Your Betway Voucher?
Using Betway Voucher is a simple process that will take you a few minutes, provided you know the procedure to take. If you are new at Betway, load the bookie on your computer and follow these simple steps:
Steps How to Apply Betway Voucher Code
Visit some of the approved shops in your country and buy a voucher.
Navigate to the 'my account' page.
Select voucher as your preferred payment method.
Provide the voucher code in the available textbox.
Note that once you provide the Betway code, the money will reflect in your account instantly, unless there is a delay.
Can I Use a Voucher PIN to Get a Bonus at Betway?
Betway vouchers can be used to deposit and grab a bonus. Activate your PIN to redeem the voucher. Use the money to meet the minimum deposit requirement. After that, you must follow the terms and conditions of the offer. Mind you betway voucher code has nothing to do with Betway bonus codes as they apply to two very different areas. The bonus code is used to unlock a promotion. Whereas the voucher code is used to top up your Betway account.
Can I Win With A Betway Voucher?
Yes, you can win with a betway voucher. Top up, choose a product to bet on (casino or sport) and wager the amount. As in any aspect of gambling, winning is a matter of chance. So getting returns with a Betway voucher is possible.
Can I use Betway Vouchers for Withdrawals?
No, you cannot use Betway Voucher for withdrawals. The voucher is a pre-paid digital or printed card that can be used for deposits only. Withdrawals with vouchers are not accepted at Betway.
How to Recharge Betway Voucher?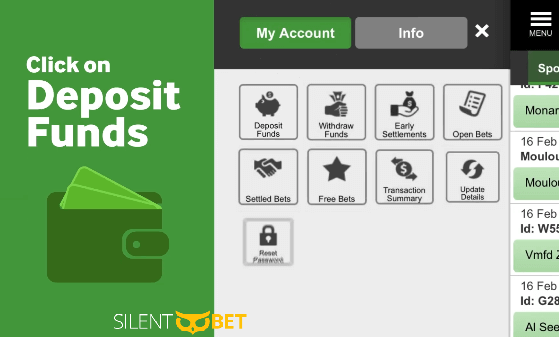 You cannot recharge a voucher you already used for deposits. Go to the same or another shop and buy a new betway voucher to top up your account.
---
What is a Betway Voucher?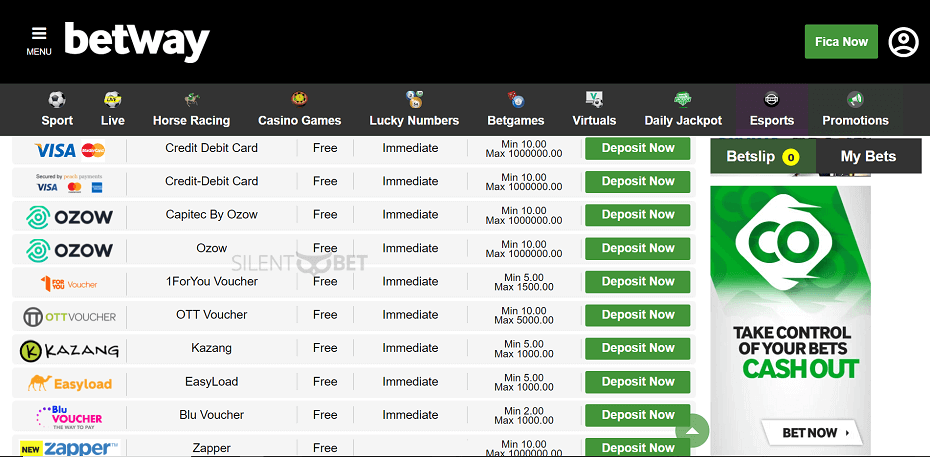 Betway voucher is the most efficient and quick way to top up your betting account. This is a deposit method very popular in Africa, in countries such as South Africa and Ghana. The vouchers are a type of pre-paid card that you can use to transfer money to your virtual Betway wallet.
All betway vouchers can be used without having to go to a bank. They come in two variations – printed or electronic vouchers. Buy them from some of the most common retailers in South Africa like Airtime, for instance. Pre-load them with the desire amount. After that you can use the Betway voucher code or PIN to top up your account instantly.
---
Where Can I Buy Betway Voucher

1. Visit a Store
Go to Flagship store, PEP store, OK, Usave and buy 1 Voucher.

2. Open Betway.co.za
Log in to the official 👉 Betway.co.za site.
3. Select Voucher
Select OTT Voucher, 1ForYou, Kazang, EasyLoad, etc.

4. Redeem Amount
Enter the code, click Redeem.
You can buy a Betway voucher from one of the local shops that sell them. Popular options include OTT Voucher, Kazang, 1 Voucher (1ForYou), Blu Voucher, EasyLoad or AirTime. The retail stores that sell them depend on the voucher you want to purchase. For example, OTT can be bought in one of 75 000 locations in South Africa. 1ForYou is part of Flash Group so more than 10 brand outlets will deliver these Betway vouchers.
Betway Voucher Flagship Stores
OTT Voucher: Boxer, Rhino stores, Makro, Game, Caltex, and more
1ForYou: OK, PEP store, FLASH trader, Shoprite, Checkers, Usave, Dealz and more
Kazang: Online via electronic vending
Blu Voucher: Spar, Pep, Cash Converters
How do I Buy Betway Voucher Online?
You can buy Betway vouchers online by using AirTime, OTT Voucher Online or Kazang. All sites will give you detailed instructions on how to buy and use your electronic voucher.
---
Alternative Top-Up Vouchers for South Africa
Submitting a voucher code you bought in-store is one of the most popular ways to top up your betting account in South Africa. Many ZA bookies use it. This includes betway's main competitor, namely Hollywoodbets SA or YesPlay among others.
---
FAQs
Do I need to have an account to use Betway Vouchers?
Yes, you must have an account to convert Betway vouchers into money that you can use for betting.
How much do I get when I apply for a Betway voucher?
After applying for a Betway voucher, the amount you get depends on your voucher code.
Can I use Betway vouchers to place real money bets?
Yes, you can use Betway vouchers to place real money bets. Follow the steps above, and you'll be all set.
Can I use Betway vouchers outside of South Africa?
For now, Betway vouchers are accepted in South Africa and Ghana only.
Do I get a free voucher on Betway?
Yes, it is part of the no deposit free bet that comes in the form of a voucher after registration.
How do I get my R25 free Betway vouchers?
There was a no deposit voucher on the site. Signing up at Betway South Africa got you a no deposit gift voucher worth R25. Now there is a match bonus instead.
---
Betway Voucher: The Bottom Line
All in all, buying a Betway voucher is one of the best ways to top up your account in South Africa for 2023. Vouchers are sold both online and in retail shops nationwide. That way players can easily deposit money into their accounts without having to use a bank. Cash deposits with Betway vouchers are made easy.
---