There are many bookmakers South Africa, and most of them have mobile apps. The SB team has tested several of the best betting apps in South Africa 2023 and created this comprehensive list for you. The team has gone on to test the data-free version of the applications, and we will review all of them in this apps overview of the S.A. gambling scene.
Top 10 SA Gambling Apps – Ranked & Reviewed
To narrow down to the top gambling apps for SA players, we downloaded and played on many of these applications. After testing them, we settled on these 10 best betting apps South Africa and ranked them as seen below:
#1 Betway app – Android, iOS, Huawei + Data-free
#2 Hollywoodbets app – Android Data-free only
#3 Betfred app – Android (no data free) & iOS
#4 Playabets app – Android (+data-free lite) & iPhone app
#5 YesPlay app – Android, iOS, Huawei, Samsung
#6 Bet.co.za app – Android + iOS web app
#7 10bet app – Android devices & iPhone
#8 WSB app – Android Data-free, no iOS app
#9 Sportingbet app – Android & iOS compatible
#10 Fafabet app – Android Only (no Data-free mode)
In the section below, you get important information on the top betting apps. We have reviewed each one focusing on their features, functionality and usability.
Samuel Karugu, Betting Expert & Copywriter at Silentbet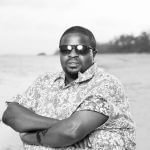 I personally downloaded and played on each of the apps I review below. See what the hits and misses of the top 10 gambling apps in South Africa are in my opinion.
Betway App for South Africa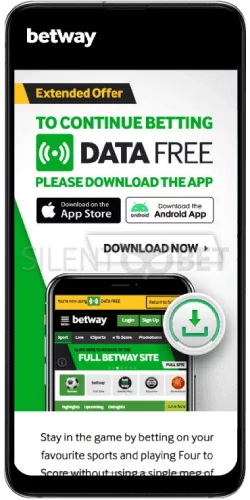 BetWay is one of the most popular betting sites in SA. The bookmaker offers South African bettors an Android, iOS, and Huawei app. With the app, you can sign up, log into your account, and make sports bets, casino games and live betting. Additionally, you will enjoy data-free betting, push notifications, an excellent UI design, and access to a resourceful blog.
To use the BetWay app, you need to download it. Whether you use an Android, iOS, or Huawei app, you will find the correct download link at the BetWay website footer. If you choose Android, you will get the betting app after loading the link on the footer. To install, allow installation from unknown sources. You will be directed to the App Store if you select the iOS link. The installation of the iOS app starts immediately after downloading.
Each of the apps above has specific system requirements. The Android app requires a storage space of 5.24MB, and your device must run on Android 5.0 and above. On the other hand, the iOS version of the app needs at least 5.24MB of storage space and an iOS version 11.0 and above.
Pros
Offers you real-time notifications
Friendly user interface
Many betting verticals
Cons
The app needs your phone's storage
Compromises the security settings for Android phones
HollyWoodbets App for South Africa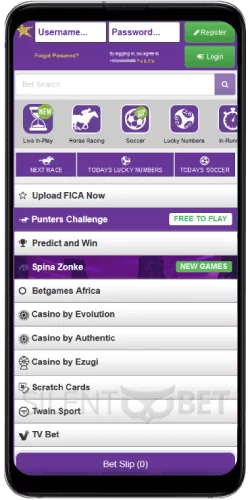 Unlike other betting sites that offer Android and iOS apps, Hollywoodbets is unique as it only has an Android data-free app. The app does not require you to be connected to the internet, but you will easily access your account, bet on various verticals, and generally get the thrill of mobile gaming. In addition to betting, you will enjoy multiple features like special bets, live betting, bet builder and search features.
The only available Hollywoodbets Android app is downloadable from the bookmaker's mobile website. To get it, go to the website of Hollywoodbets and click on the mobile icon next to the social media profiles of the bookie. Afterwards, choose the 'Go Data Free' option on the mobile site and download the app.
You need at least 8.81MB of your phone storage to download the app. Its current version is 1.1 and requires an Android version 4.1 and above to install.
Pros
Completely data free
Offer real-time notifications.
Great choice for bets
No charges to download and use the app.
Cons
Since it's data-free, it may cause gambling addiction
Betfred App for South Africa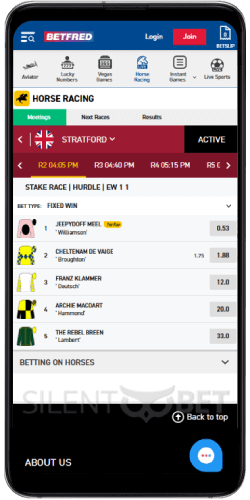 Although the Betfred app offers fewer betting features than the desktop site, it is still famous for its convenience. Betfred app South Africa gives you access to a great sportsbook and casino games.
The bookmaker has an Android app for SA players available on its site. However, there is no specific iOS app for South African punters as the one available is general. Some features to enjoy on the app include push notifications, pick your punt, book a bet, and cash out.
You should get the Android app at the betting site's footer. After downloading it, adjust your phone's security settings to allow installation from unknown sources. Despite the lack of a South African iOS app, you can look for the one available at the App Store and download it. This installs automatically.
To successfully download the Android app, you need at least 127MB, an Android version 5.1, or later versions. When downloading the iOS app, brace yourself with 221MB and iOS version 15.0 and above. 
Although Betfred is among the top 10 betting apps in SA, the app is not data-free.
Pros
Seamless navigation
Great bonuses and ongoing promotions
Variety of betting options on the app
Cons
No specific iOS version for SA
Playabets App for South Africa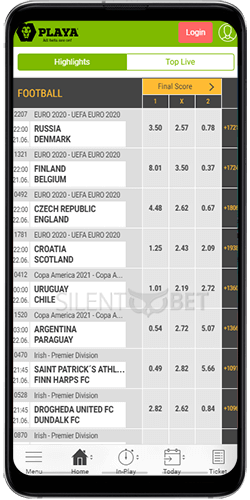 Although Playabets does not offer the best betting app in South Africa, it is a viable option for punters with a zeal to taste the bookmaker on their mobile devices. Currently, the bookmaker has a single app for Android devices only. 
Thus, iOS players can only use the mobile site. Using the app allows you to play sports, casino, and live casino games. You will enjoy various features like live bets, mobile cash out, and live streaming. But, live streaming is available on specific sports.
When you load the Playabets website, go to the mobile application on the topmost menu on your screen. Clicking the button takes you to the download link. After downloading, change your phone's security settings to allow installation from unknown sources.
The Android version 5.0 and above will be compatible with the 5.5MB app.
The Bookmaker app has a data-free lite version that you can try out.
Pros
Requires little space
It needs 5.5MB of storage
It gives you control of bets through cash-out
Offer several betting verticals
Cons
No iOS standalone app
No special mobile bonus
Yesplay App for South Africa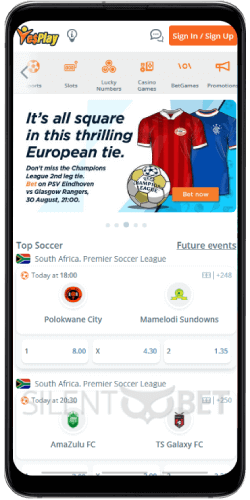 YesPlay offers a wide range of apps in South Africa. If you use Android or iOS, you are lucky to have a downloadable app on the YesPlay website. The app allows you to enjoy a wide range of features, including cash out, bet builder, and push notifications. Besides, you will enjoy fast payouts and a simple-to-use website.
The iOS and Android apps of YesPlay are readily available. Go to the bookmaker's website footer and click on either the App Gallery for Huawei, Galaxy Store, App Store, or Android. Loading the Android icon downloads the app while clicking the iOS link takes you to the App Store. Lastly, clicking the App Gallery or the Galaxy Store takes you to the respective stores to get the app.
Certainly, compatibility is something to consider. The available Samsung and Huawei app version is 1.0.8, each 22.86MB. The Android version is 1.1.6, 12.4MB in size, and requires Android Ice Cream Sandwich operating system version 4.0.4. Moreover, the iOS app is version 1.16, 22.6MB in size, and requires iOS version 6 and above.
Pros
Simple to download and install
Friendly to use
Available for different operating systems
Gives real-time updates
Cons
Android app requires you to change your phone security settings
App occupies some space on your phone
Bet.co.za App for South Africa
Whether you need to access Bet.co.za sports, casino games, or lucky numbers, you can do so via your Android or iOS devices. The bookmaker has an Android betting app but lacks an iOS app. Therefore, iOS punters can only use the mobile web app provided they have internet and a browser.
In addition to the convenience, you will benefit from a considerably intuitive mobile site. You will also enjoy a generous welcome bonus, a variety of betting markets, and real-time notifications that make gaming a thrill.
To download the Android app, go to the mobile website of Bet.co.za. Locate the download link and have the app on your device. But you need to change your phone's security settings to install the app.
Installing the Android app requires your phone to be running on Android version 5.0 and above. Moreover, you must have at least 36.0MB to store the app.
Pros
Highly intuitive
Easy to download and install
Highly responsive among the sports betting apps
Cons
No native app for iOS users in South Africa
10bet App for South Africa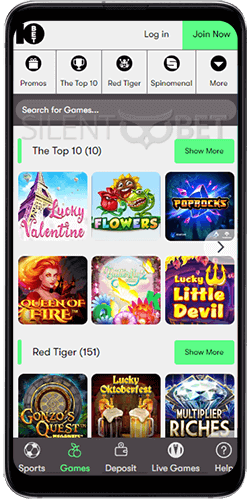 10Bet app is among the best betting apps in South Africa. The platform offers an Android app almost equal to the desktop site. The app matches the bookmaker's desktop site, from the design to the usability. Through the app, you will get real-time updates, push notifications, and various verticals to bet in.
Currently, 10Bet SA offers an Android app that you can download at the bookmaker's website footer. When you load the site, locate the 10Bet mobile app link, and you will be redirected to where the app is. Unfortunately, the bookie doesn't have an app for iOS punters. Thus, you can only play via the mobile website.
As one of the best sports betting apps South African players have, you will realize that the 10Bet Android app has lenient installation requirements. The app is only 20.6MB, and you can install it on Android OS version 5.0 and above.
You can get the app at the App Gallery if you use Huawei. The available version for this betting app is 3.21.0, and it is 21.05 MB in size.
Pros
Many betting options
Simple to use
Highly responsive
Sports bonus on different events
Cons
The IOS app is not available
It could be better aesthetically
WSB App for South Africa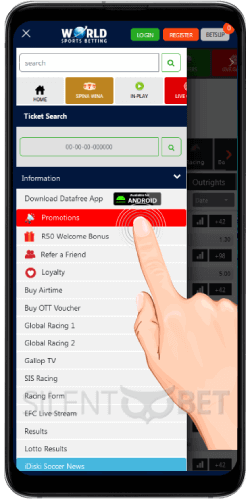 World Sports Betting has a leading betting app thanks to its convenience and availability of a sports welcome bonus. To make the experience even better, they have an app you can download for your Android device. iOS players can only use the web app (a shortcut of the betting sites) via their mobile browsers.
When using the app, you will reap benefits like playing in data-free mode, getting push notifications, and playing at a bug-free app. Moreover, the app has a simple UI design that makes it easy and user-friendly.
Downloading this online betting app in South Africa is simple. Go to the World Sports Betting website and locate the download link at the footer. When you click the link, the app will start downloading. Installation means you change your phone's security settings, click on the downloaded app, and have the app ready in a minute.
Currently, Android app version 2.2.2 is available. It is 4.5MB, compatible with Android version 4.0 and above.
This betting site has data-free online betting apps that you can use without incurring internet cost.
Pros
Easily accessible at the WSB website
Works on many Android devices
Takes up very little space on your mobile phone
You can place bets without data
Has data free app
Cons
The iOS app is not available
Interferes with your phone's security settings
Sportingbet App for South Africa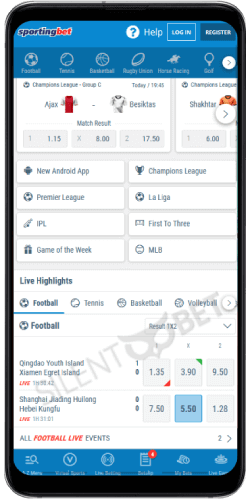 Transacting, placing bets, and live-in-play betting may not be enough reasons to convince you why you should try out South African gambling apps like Sportingbet. While betting on the app you will also enjoy welcome bonuses, free bets as well as a variety of betting markets.
However, live betting, easy navigation, price boost, and cash out might be convincing enough. Sportingbet SA offers you an Android and iOS app. While the Android app is fully customized for the SA market, the iOS app is for all Sportingbet needs.
Load the official website of Sportingbet to download the Android app. After downloading the APK, change your phone's security settings and install the app. Afterwards, log in and start enjoying the play. If you use the iOS OS, open the App Store, search for the app, and click get it. Automatically, the app will download and install.
The available version of the Android apk is 22.11.20 and 15.9MB in size and it requires Android version 5.0 and later models. For iOS, you will need at least 136.8MB and a device using iOS version 23.09.05 and later models. 
Pros
A variety of betting options
Excellent user interface
Easy to use
The iOS app version supports multiple languages
Cons
Takes up your phone storage space
Fafabet App for South Africa
Fafabet app is one of the best betting apps in South Africa. This app simplifies everything for you while gaming at the bookmaker. It gives you access to bet builder, live streaming, deposit match bonus, cash out bonuses and in play betting. As usual, you will get real-time updates of your bets whenever and wherever you may be.
If you use an Android mobile device, you are lucky, as Fafabet has a standalone app that you can use. However, iOS users can only use the mobile website of the bookmaker on their devices. When you load the official Fafabet site, locate the 'Fafabet App' link on the top menu of your screen. This will lead you to the app download link. Click on it and change your phone settings to install the app from unknown sources.
The current version of the Fafabet Android apk is 7a_0625361, and it's 57.5MB. To use the app, ensure your Android device operates on version 5.0 and above. On the other hand, the iOS players can access the Fafabet site through any browser provided they have internet on their devices.
This app does not have a data-free app.
Pros
Exciting betting features like live betting
Simple user interface
A wide range of markets captured on the app
It's lag-free
Cons
Standalone iOS app not available
It takes up quite some space on your phone
---
Some Honourable Mentions – More Online Betting Apps
If you are not a fan of any of the above online betting sites, we have several other bookmakers with betting apps in south Africa. See below for some other apps you may consider in your punting journey. New apps for SA include the BoyleSports app and the Sunbet apps. Here are some more:
---
How We Ranked The Best Apps South Africa
There are many betting apps in South Africa. Each proves good and thus, picking out the ten best is not easy. During the exercise, we compared the apps with each other and spent hours studying their differences.
Our Core Ranking Criteria
Below are the criteria we used to rank the best gambling apps in SA.
Ease of use: We checked the ease or difficulty of using all the apps. The easier it was, the better the ranking.
Regular updates: A regularly update app means you keep getting new and improved functionality. Thus, we ranked the frequently updated apps better as they had superior features.
Lite and Data-free modes: The sports betting apps in South Africa that had a data-free mode or the Lite version ranked better. This is because users do not need to have internet to use them. This increased the ease-of-use degree for such apps.
Lack of lags and bugs: Smooth, highly responsive, and fast-loading apps scored better. Those that took time to load gave wrong pages and took time to respond ranked below the latter. Every SA punter needs an app that offers quick betting services.
Bonuses and promotions: The SA betting apps with special bonuses certainly ranked better. A bonus is something that every punter would need and hence, a higher rank from the SB team.
Gambling markets: The apps with the most gaming verticals, markets and events ranked better than those with fewer.
Special Features: The more notable features an app has, the better the ranking. Examples of such features include live betting and live streaming.
We have dedicated an entire article on how we rank the betting sites in S.A. if you are interested to learn more of our review process.
---
Key Features of the Top South African Apps Compared
Before developing an app, every bookmaker in South Africa had a consideration and a unique need to address. Thus, our list of betting apps in south Africa has apps that stand out in each area. While some are better in outlook and user interface, others are excellent in giving customers low deposit options, live betting, or live streaming options.
See the table below to understand the unique features of each of our top 10 picks.
---
How To Download Betting Apps?
Now that you know the best sports betting apps in south Africa, you need to know how to download them to start enjoying the convenience. Below is a general guide to downloading the apps.
To start with, know the source or location of the mobile app.
If the app is on the Bookmaker website, load the website and locate the app.
Next, download the app on your device and start the installation process.
If the app is on the Google Play Store, App Gallery, App Store or Galaxy Store, load the respective store.
On the search bar, key in the name of the app
Lastly, download the app (or apk). When getting an app from the official store, installation is automatic.
---
Mobile App vs. Betting on Mobile Browser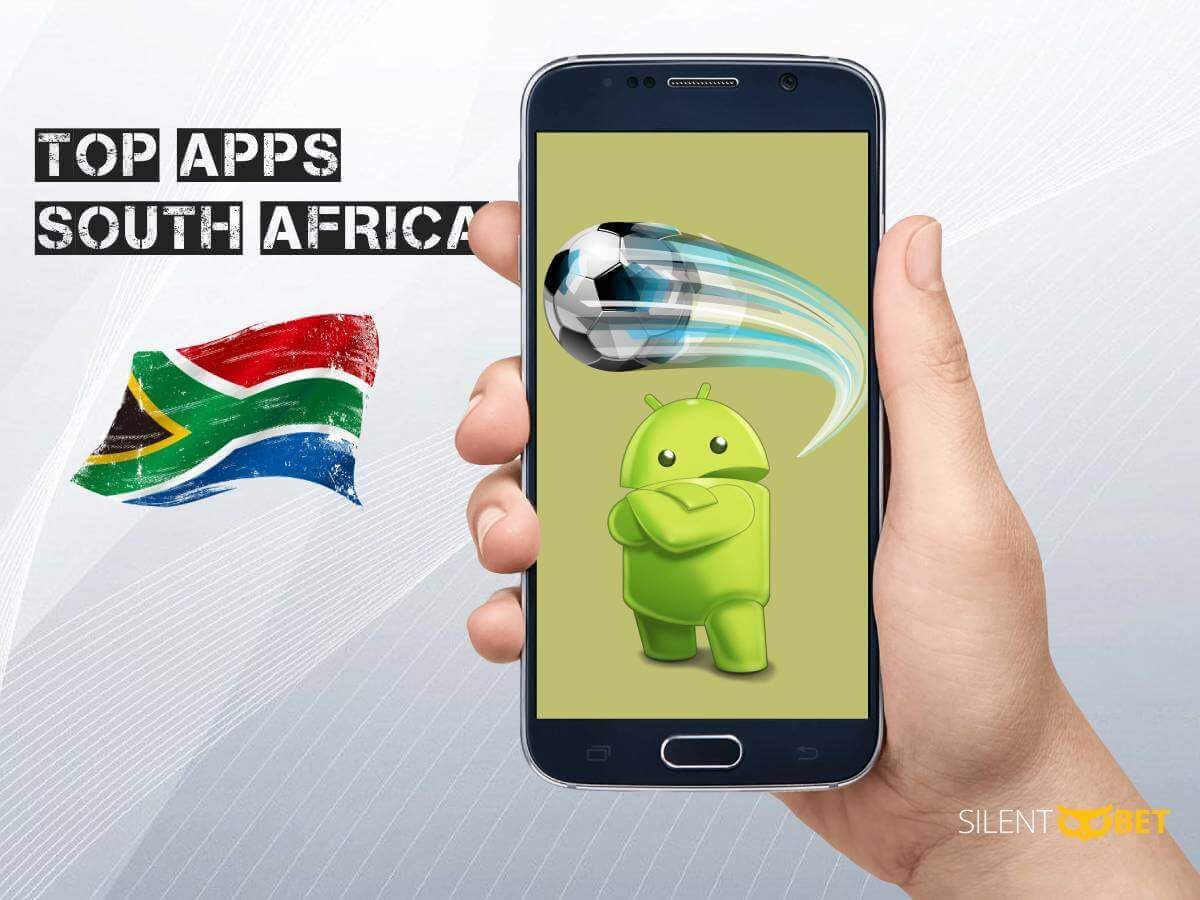 The mobile betting app and the mobile browsers have many things in common. However, the two still have some differences that we shall see.
First, both serve the same purpose of giving convenience to players. Whether you use the app or mobile browser website, you will use your phone and the comfort is excellent. Besides, the two allow you to deposit, withdraw, bet, and enjoy special betting features. You will enjoy real-time notifications and updates in addition to taking advantage of easily accessible customer support via mobile.
Despite the similarities, there are some differences we must recognize between the mobile app and mobile browsers. While you get the betting site via a browser, the mobile app has better intuitive designs. Furthermore, mobile apps are faster and more responsive than mobile websites. While the mobile website may only sometimes give you a notification in time, mobile apps will do, provided you have internet. Lastly, mobile apps are generally safer than mobile browser websites.
---
Best South Africa Betting Apps for Android
South Africa has many punters who use their Android devices to bet. Consequently, we have picked the three leading Android apps and given the main features that makes each stand out.
Best Features
UX & DataFree
Best Features
Data-free & LIVE bets
Best Features
DataFree & Little space
---
Best iOS Apps in SA for iPhone & iPad
If you use an iOS device and are lost in picking your top choice among our recommendations, you should not worry. We have gone ahead to determine the top three in each category. See the picks below and the reasons.
Best Features
Navigation & Responsiveness
Best Features
Ease of Use (UX)
---
Best Datafree Apps in S.A.
Several sports betting South Africa app downloads allow you to bet without the internet. But which are the best three that give you this rare privilege? See them below and know the bookies that save you the cost of data.
---
Best Apps with Bonuses for South African Players
Mostly, the South African betting apps do not have special bonuses. However, you can use the app to claim the bonuses available at the desktop site of a bookmaker especially the South African welcome bonuses. We have selected the best three apps that you can use to claim SA betting bonuses.
We have also listed some of the bonuses to claim.
Sign up and get 150% up to R5,000
R2,000 Bonus + 50 Free Spins
---
Best SA Sports Betting Apps
The list below shows the best South African betting apps for specific sports. We recommend these apps after thorough research and reliable findings.
Cricket Betting Apps In South Africa We Recommend
Hollywoodbets: Greatly known for outright cricket betting
BetWay: Great coverage of world cricket
Fafabet: Great cricket betting odds
World sports betting: Great cricket betting markets
Leading Apps for Live Betting
Hollywoodbets: known for live coverage of horse racing. It offers live streaming.
BetWay: Known for comprehensive coverage of live betting events
Sportingbet: Wide range of live betting events
Soccer Betting Apps To Try
BetWay: Covers great leagues.
Fafabet: Wide range of promotions and bonuses
Sportingbet: Wonderful betting odds on soccer
SA Gambling Apps for Horse Racing
Hollywoodbets: Many horse racing promotions
World Sports Betting: The only bookmaker to offer live streaming in horse racing
Bet.co.za: Great horse racing odds
---
Tips How to Choose the Best Betting App in South Africa
Choosing the best sports betting app in SA is not easy. You need to have the below tips to ensure you get the best.
Tip #1: Go Data Free
Choose a bookmaker app that does not require the use of data. This will save you the cost of buying internet bundles.
Tip #2: Look for an App with Live Updates
Sporting betting apps that give you live updates have an accurate picture of the event as it happens. Here, you can use the update to bet or cash out.
Tip #3: Look for an app that is simple to use
When looking for the best app, choose the one that seems easy to use. Certainly, complex apps will consume your time trying to learn instead of enjoying your bets.
Tip #4: Safety and license
To avoid being conned, always play at an app associated with a legit bookmaker. Is the app owner licensed? Does it have security and safety measures to protect you as a punter? Most sports betting apps for South Africans should be licensed and regulated by the western cape gambling board or the national gambling board.
Tip #5: Reliability and Speed
Lastly, always settle for an app that is reliable and speedy enough. The app's essence is to save you time and give you a better experience, and you should get exactly that!
Samuel Karugu, Betting Expert & Copywriter at Silentbet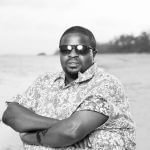 The best tip I can give you based on my experience is to always opt for a betting app download after you have tried the desktop version of the bookmaker first. The chances are that if you like the PC site you will enjoy the lite mobile version that much more.
---
The Bottom Line: Silentbet's Number 1 Pick for SA Betting App
The SA betting market is growing daily, and bookmakers are continuously trying to offer better services to punters. In this thought, bookmaker apps are born day in and day out. Betting becomes more enjoyable and convenient thanks to the efforts of these bookies.
From our experience, we choose BetWay as our best betting app in South Africa. The bookmaker app is seamless, easy to use, bug-free and has comprehensive coverage of betting events.
---
FAQ
What is the age restriction for downloading betting apps in South Africa?
The age restriction for downloading apps in SA is 18 years.
What should I do if a SA bookmaker does not offer an app?
You should use the mobile website. This involves loading the bookmaker website via a mobile browser. Additionally, you can save the homepage of your account for quick access.
Which betting sites offer mobile-only bonuses?
Currently, no betting site in SA offers mobile-only bonuses.
Are South African mobile betting apps safe?
Yes, the sites are safe as licensed bookmakers own them.
Must I register an account to use an app?
Of course, you must be a registered player to use an app.
Which is the best sports betting app overall?
BetWay is our best sports betting app South Africa going by this review.