| | |
| --- | --- |
| ♻ YesPlay voucher shops | 70000+ in South Africa |
| 💌 Redeem voucher | use voucher pin |
| 👉 Best YesPlay vouchers | OTT, 1Voucher, Kazang |
| 💻 YesPlay vouchers online | Get here |
YesPlay Voucher is one of the best ways of funding your account. Our team tested the YesPlay bet online voucher buy and top-up process, and here is the report on what we discovered. We will explain what a YesPlay voucher is, the types of YesPlay vouchers, and alternative top-up vouchers for South Africans.
---
What is a YesPlay Voucher?
A YesPlay voucher is a unique code you redeem at the YesPlay betting site and use the money to place real money bets. You can also use a top-up voucher in conjunction with any valid YesPlay promo code to activate an exclusive bonus. At the online gambling site, you will encounter five types of top-up vouchers, and these include:
Yesplay OTT Voucher
OTT voucher is one of the most popular methods of funding your YesPlay betting account. You can get the voucher at over 150,000 locations in South Africa, including Tuckshop, Spazas, OTT4Me's partners, and convenience stores.
You will find a 12-digit PIN on the voucher slip, which you need to fund your account. After you make the deposit, you can claim the first deposit bonus, bet on sports events, or simply play lucky numbers. You can also purchase a YesPlay OTT voucher at the OTT4Me website.
You only need cash in your bank account, telephone number, and email address.
Yesplay 1 Voucher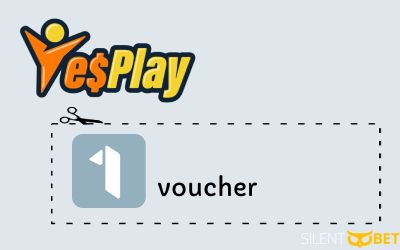 1 Voucher is a payment option suitable for topping up your YesPlay South Africa account without a debit or credit card. Once you purchase 1Voucher online or at a convenience store, you will receive a 12-digit PIN. Redeem the YesPlay voucher code and use the money to place bets or play bet games. How much you get on your account is equivalent to the value of the 1 Voucher.
Yesplay Kazang Voucher
Purchase a Kazang Voucher at a verified Kazang store and use the pin on the YesPlay deposit page to fund your account. You can also get a Kazang voucher from an informal vendor on the street. Immediately after you pay, you will receive a YesPlay voucher number South Africa pin that you must produce at the cashier page. 
Blu Voucher Yesplay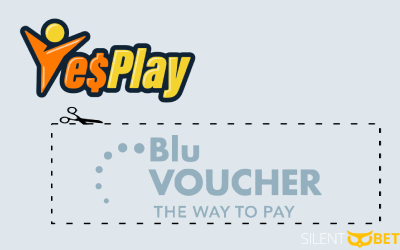 Blu is a single and secure prepaid voucher that you can use to increase your bankroll. The vouchers are stocked by various stores all over South Africa, including TicketPro, Shell, Global, and Caltex. With the 16-digit Blu voucher pin, you can fund your YesPlay account with R2 to R1,000. The amount you get is dependent on the Blu Voucher you purchase.
Yesplay aCoin Voucher
aCoin provides a safe, fast, and efficient way to fund YesPlay and claim free bets or other bonuses. You can purchase aCoin online using different payment methods, including Ozow, ATM, or EFT. The vouchers offer different values ranging from R5 to R5000, thus the best way to fund your account.
---
How to Buy YesPlay Vouchers Online?
You can purchase YesPlay top-up vouchers either at a convenience store or online. However, the online procedure is much more efficient since you don't have to waste time visiting a shop. To get a top-up voucher online, first decide which voucher you want to purchase, then follow these simple steps:
Visit the Voucher site
Share your telephone number
Enter your email address if required
State the voucher value you prefer
Provide any other information
Make the payment and receive your top-up voucher
From there, you can use the voucher as you wish. This can be to claim the YesPlay welcome bonus after registration or deposit money and place bets or play lotteries at the casino section.
---
Where to Buy YesPlay Vouchers In-Store in South Africa
YesPlay top-up vouchers are available for purchase at numerous in-store locations (more than 70,000) across South Africa. If you want to purchase an OTT Voucher, 1 Voucher, Kazang Voucher, or Blu Voucher, you can try the following locations:
Yes Play Voucher Shops
Checkers
Sasol
SPAR
BP
Makro
Caltex
Flash Vendors
Game
Blue Label Vendors
GloCell
Kazang Vendors
Smartcall
U-Save
Mula Mobile Vendors
Shoprite
SelPal Vendors
Hollywoodbets Outlets
JAM
Rhino
Engen
Shell
Boxer
House and Home
Bondicell
Tokenport Vendors
Petrol Stations (Engen, BP, Shell, Caltex, Sasol, Total)
Cell Air
RNA
Nedbank
Builders
Total
OK Furniture
2Squared
Pep
Shwi Business
Cambridge
Just Right Vendors
A2PAY Vendors
One App Vendors
Ackermans 
---
Steps to Top Up My Account via YesPlay Voucher
After purchasing the YesPlay SA voucher, you must redeem it at the sports betting site. To activate the voucher, log into your YesPlay account using either of the YesPlay apps or mobile website. Complete account registration if you don't have login details and follow these steps:
Hit the green 'Deposit' button on the top left corner of the betting site
Choose the voucher type you want to use, for instance, OTT Voucher, OneVoucher, Kazang, aCoin, or Blu
Paste in the textbox provided the 12-digit or 16-digit voucher pin and tap the 'Add Funds' button
The amount will be automatically credited to your playing account.
Pay attention to the YesPlay minimum deposit limit when redeeming the voucher. 
---
Yesplay Voucher Terms and Conditions
YesPlay betting site has terms and conditions you must adhere to when using vouchers instead of the regular deposit methods.
You must be 18 years and above to redeem any voucher at YesPlay.
You also must observe the deposit limits when activating YesPlay.
If you want to redeem the welcome bonus or free bets requiring a YePlay promo code, apply the bonus code to get the perk.
---
Contact Support In Case of Voucher Issues
YesPlay offers reliable customer support contact options for South African users with inquiries regarding YesPlay SA top-up vouchers. You can reach out to the support team and seek clarification, ask questions, or report a problem using the following contacts:
---
More Deposit Methods to Try on Yes Play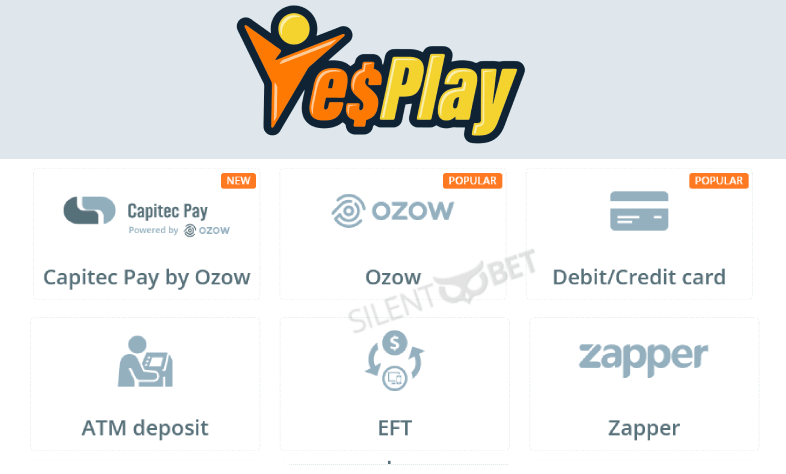 Besides vouchers, you can also fund your YesPlay account using Ozow Instant EFT, ATM Deposit, and SnapScan. Additionally, you can withdraw winnings earned after applying the Fixed odds betting system using Debit/Credit Cards and SCode. The payment methods are SSL-secure. They guarantee fast deposits at the Western Cape Gambling regulated site, while YesPlay voucher withdrawals vary depending on the payment option.
| Payment Method | Deposit Minimum | Deposit Maximum | Time for Deposit |
| --- | --- | --- | --- |
| Visa Debit | R30 | R,5000 | Instant |
| MasterCard | R30 | R,5000 | Instant |
| Fast Bank Transfer | R30 | R,5000 | Instant |
| ATM | R30 | R,5000 | Instant |
| Direct Bank Transfer | N/A | N/A | N/A |
| EFT Secure | R30 | R,5000 | Instant |
| EasyEFT | R30 | R,5000 | Instant |
| POP Pankii | R30 | R,5000 | Instant |
| 1VOUCHER | R30 | R,5000 | Instant |
| FNB eWallet | R30 | R,5000 | Instant |
| Ozow | R30 | R,5000 | Instant |
| Kazang | R30 | R,5000 | Instant |
| Blu Voucher | R30 | R,5000 | Instant |
| Shoprite | R30 | R,5000 | Instant |
---
Alternative Top-Up Vouchers for South Africa
Top-up vouchers have become very popular in South Africa because they are easy to get and straightforward to use. The money also reflects instantly in your account, meaning you can proceed to enjoy your sessions without delay. In the SA, you can also use Betway vouchers to deposit funds on Betway. Alternatively, you can purchase the Hollywoodbet Voucher online or at over 75,000 locations for a similar experience.
---
The Bottom Line: YesPlay Voucher SA – Best Way to Top Up
The YesPlay top-up voucher is one of the best ways to fund your YesPlay South Africa account and play casino games or place bets with just a few clicks on the mouse. Using the different types of vouchers, for instance, 1Voucher or OTT Voucher, you can deposit as little as R2 into your account.
The vouchers are available either online or at in-store locations across South Africa. In addition to placing bets, you can use the vouchers to claim the 100 deposit bonus or the welcome promo. You can also play YesPlay lotteries or Lucky Numbers. So, besides transacting using Standard Bank or any other bank transfer method, consider YesPlay top-up voucher for a seamless experience.
---
FAQs
How do I check Yesplay voucher number for South Africa?
You can check the YesPlay site top-up voucher number on the slip you will receive from the vendor. Depending on your chosen voucher, this can be a 12- or 16-digit code. 
Does Yesplay offer voucher code bonuses?
Yes! You are likely to find YesPlay promo codes for vouchers if you check the sports betting site's promotions section. 
What to do if I entered the wrong Yesplay voucher number?
You will not receive the corresponding amount if you enter the wrong YesPlay voucher number. You must provide the correct voucher number to get the amount. 
What is the minimum Yesplay voucher amount?
The minimum YesPlay top-up voucher amount is R2.00. However, this amount may vary depending on the voucher you are using.
How do I get free vouchers for Yesplay.bet?
You can get a YesPlay free voucher at online sites. Simply search for free YesPlay top-up vouchers and browse the results. 
What to do if I don't know the voucher provider?
If you don't know the voucher provider, tick the relevant box and follow the onscreen instructions when making the deposit.