We put ourselves in our readers' shoes and tested the 1xbet site to see how to place a bet there. Our findings are detailed in this article. We go through the entire process of betting in One x Bet – from sign up to withdrawing winnings. Let's start.
#1 Register
#2 Bet
#3 Withdraw
Registering an Account at 1xBet
When you first conceive the idea of betting at 1xBet, the next thing that comes to your mind is registering an account to start betting.
Luckily, the account registration process is quite simplistic and will not take three minutes of your time. In the section below, we go about the registration process in steps:
Load the official 1xBet website, and on the top right corner, hit the 'Registration' button.
A registration form will pop up and you should enter all the required details, starting with your phone number, currency and name.
Move on to create a password for your account and confirm it.
Enter your promotional code

SILENTBET

Copy

for 30% boosted welcome bonus.
Hit the 'Register' button to complete the account opening process
Using A Bonus Code in the Account Creation Process
To ensure punters get the best experience betting at 1xBet, the bookmaker offers its punters a chance to enter bonus codes to earn customized bonuses. Provided you have the code, you can always enter it under the 'Enter promo code' blank provided in the registration form.
When registering at 1xBet, use SILENTBET as your promo code to receive offers that will improve your punting escapade.
Verifying your Account at 1xBet
Immediately after you are done with the registration, you need to perform a quick verification of your account to start punting.
The 1xbet verification process requires you to submit the following details.
Identification documents
Proof of address
Utility bills
When you are requested to provide the above, the bookmaker wants o to verify your name and address. These are part of the KYC policy that 1xBet emphasizes, as with other online bookies.
---
How to Bet in 1xbet on Sports?
After opening your new account and verifying it, the next thing is starting to place your bet. This is a straightforward process that involves a few steps that include the following:
#1 Choose a sport to bet on
1xBet offers you a wide range of sports to bet in. Before you place the bet, you must know which sport you will bet on. Is it football, basketball, or tennis?
Would you like to bet on Esports or Virtual sports?
#2 Select an event
After settling on the sport of your choice, you will find several events in that market. So, which event are you going to bet in?
If you selected football, which match are you going to stake for and why?
#3 Choose a market
When you are sure of the event, the next task becomes market selection. Would you like to bet on the overall winner, the Asian handicap, or the halftime result?
#4 Consider the odds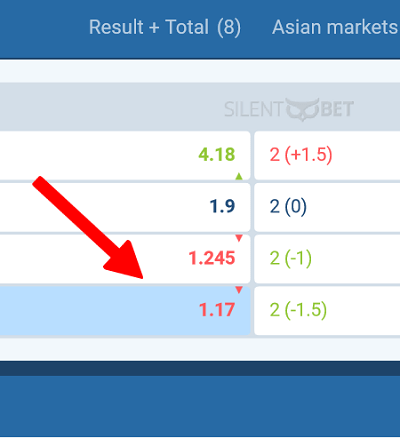 You will need to check the odds available in different markets even as you think about the market. As usual, you will be attracted to bigger and better odds. But are they worth it?
In what format are the odds? Can you read the odds in that format, or would you like to change it?
#5 Load the bets on the slip
After you settle on the market and the odds, it is time to load your selection on the bet slip. This is the final step that will now prompt you to the final step of the betting process.
#6 Enter the amount of stake
After loading your bet on the slip, you need to determine how much you would love to stake for that event, set the amount and follow the proper steps in completing the transaction.
#7 Submit your 1x bet
Finally, place your bet and wait for the outcome. You can use Bet Slip Sale to cash out earlier. Alternatively, wait for the outcome of the event.
---
What to Consider When Placing a Bet at 1xBet – Tips & Tricks
When betting, every punter comes to the table intending to beat the bookmaker in support of their teams.
Consequently, punters need to be careful to ensure they accomplish this mission. To do so, they can consider some of the below essential things:
A Team's Past Performance
How a team has performed in the past should be an essential factor. The record shows how a bookmaker may perform in the event you placed a bet on.
Identifying the best market
To ensure you beat the bookie, you must study the markets available very well. Capitalizing on a single market and becoming an expert in it means a lot to you.
Go for the possible outcomes
Beating the bookmaker in support of your team means you must take time to understand the available odds and what they could mean to you as a punter. Do not overconfidently try to place bets on bets you are unsure about. Instead, settle for what you feel has a high chance of happening.
---
How to Play 1xbet Casino
1xBet does not only offer sportsbook punters a chance to enjoy betting on their favourite sports. In addition, there is a beautiful casino that caters for those who love slots, card games, bingo, and scratch cards.
To play at 1xBet casino, you need to do the following:
#1 Open the casino section
The first thing is to select the casino section. To do so, select 'Casino' from the main menu and proceed with navigation.
#2 Select the type of games to play
After you load the casino section, select the category of casino games to play. Here, you will find keno, poker, 3D slots, cluster, buy bonus, mega ways and ten other categories. Select one of the sections to access the games available.
#3 Choose a game title
Assuming you choose to play the 3D slots, you will find hundreds of games from different providers. You need to check the games and settle on one of the slots.
Choosing a game, you have either heard about or experienced will be better.
#4 Read the instructions
Every casino game has unique play rules as provided by the game developer. Before you play the game, you need to understand these rules.
Know how to get a win, a bonus, a re-spin, a wild, and the scatter occurrences. Besides, know how to read the pay table to understand when you get a win or a loss.
#5 Play demo mode first
After reading the instructions on playing the game, it is still not time to stake on real money. Since most of the slots offer a demo mode (play-for-fun mode), you can try to see your mastery of the game before you stake real cash.
When you are confident, start staking small amounts.
#6 Play with real money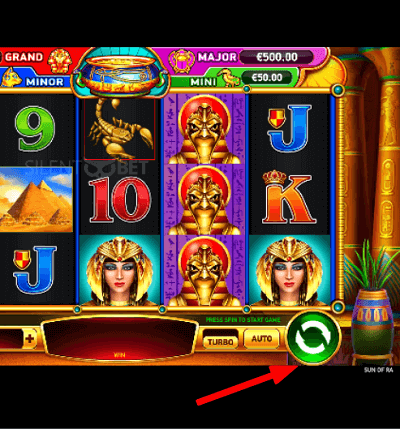 After the demo mode, you can try out staking real money. By then., chances are high you will be conversant with the significant play functionalities and the features of the game you chose to play.
---
Making Payments at 1xBet
Sometimes you may want to stake on real cash to make betting more fun. In such a case, you will need to learn the payment methods available at 1xBet.
While you consider payments, you need to think about both the depositing and the withdrawal methods.
Some of the methods of payment to use at the bookmaker include the following:
Deposit Methods
Withdrawal Methods
| Payment Method | Deposit Minimum | Deposit Maximum | Time for Deposit |
| --- | --- | --- | --- |
| Visa | €1 | Not stated | Instant |
| MasterCard | €1 | Not stated | Instant |
| Payeer | N/A | N/A | N/A |
| Perfect Money | €1 | Not stated | Instant |
| Jeton Wallet | €5 | Not stated | Instant |
| Sepa | N/A | N/A | N/A |
| Paysafe Card | €1 | Not stated | Instant |
| Bitcoin | 0.04 mBT | Not stated | Instant |
| Litecoin | 17.06 mLTC | Not stated | Instant |
| Dogecoin | 15.32 DOGE | Not stated | Instant |
| Payment Method | Withdrawal Minimum | Withdrawal Maximum | Time for Withdrawal |
| --- | --- | --- | --- |
| Visa | €10 | Not stated | up to 7 days |
| MasterCard | €10 | Not stated | up to 7 days |
| Payeer | €2 | Not stated | 15 minutes |
| Perfect Money | €2 | Not stated | 15 minutes |
| Jeton Wallet | €10 | Not stated | 15 minutes |
| Sepa | €10 | Not stated | 15 minutes |
| Paysafe Card | N/A | N/A | N/A |
| Bitcoin | 0.96 mBT | Not stated | 15 minutes |
| Litecoin | 9.66 mLTC | Not stated | 15 minutes |
| Dogecoin | 96.05 DOGE | Not stated | 15 minutes |
Withdraw Your Winnings from 1xBet
Although online punting is majorly for fun, sometimes you can stake real money. In this case, you will need to deposit and withdraw the amount when you get some returns.
But how hard is it to withdraw from 1xBet? The process is quite simple, provided you follow the below steps:
Go to the 1xBet website and log into your account
From the available menu options, select 'Personal profile'
Select Withdraw funds from the personal profile option
Determine and enter the amount you wish to withdraw
From the available payment methods in your country, select the most appropriate
Hit the withdraw button
When withdrawing, note that you will be required to go by the minimum and the maximum withdrawable amounts.
---
Betting on 1xBet – Desktop & Mobile
To stand out in the industry, 1xBet offers its punters more than the desktop website. You can play on a mobile device through the dedicated mobile app or the mobile website version.
Let us explore the differences between the mobile app and the desktop website.
1x Betting Mobile ⚡ 1x Bet Desktop

| 📱 Mobile | 💻 Desktop |
| --- | --- |
| Available for download as an app | It cannot be downloaded |
| Highly portable and thus convenient | It cannot be carried along |
| It offers a limited screen size | Wide display that impacts the user experience |
| Personalised betting space | It lacks the personalisation aspect |
| You can save the account as a webpage | You will need to log into your account every time |
---
Frequently Asked Questions
Will I need to make a deposit before I bet in 1xBet?
Yes. you will need to have a betting account with 1 x Bet and deposit to start betting at 1xBet.
How to bet in 1xbet casino?
Choose a game and start real-money mode or play-for-fun version.
Is it difficult to place a bet on 1XBET site?
No, the process is very straightforward and will take a minute or two only.
---