Best Betting Bonuses 2023
Ad disclosure
SilentBet (SB) is proud to be the partner of numerous renowned casinos and bookmakers around the world. As such, we do use affiliate links to earn commissions (at NO cost to our readers whatsoever). These aff links help us stay a cut above our competitors, delivering top-notch content you can trust. Take a look at the
Ad Disclaimer
page for more information on our affiliate business practices.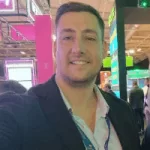 Atanas Tanev
Ad disclosure
SilentBet (SB) is proud to be the partner of numerous renowned casinos and bookmakers around the world. As such, we do use affiliate links to earn commissions (at NO cost to our readers whatsoever). These aff links help us stay a cut above our competitors, delivering top-notch content you can trust. Take a look at the
Ad Disclaimer
page for more information on our affiliate business practices.
We know how many of you want to ensure your money stretches as far as it can when betting online. It is for this reason that we have created a list of bookmakers who lead the way when it comes to offers. As well as providing a brief overview of their main introductory bonus, for each site we have also conducted an in-depth bonus review. In these reviews, you will find key details about all the promotions they provide for new and current customers. Believe us when we say that the brands that feature below treat their members to some of the best deals you are likely to find.
Popular FiltersBlackjack, Jackpots, Live Dealer, Lotto
All477
Blackjack465
Jackpots454
Live Dealer458
Lotto98
Casino FeaturesSlots, Video Poker, Live Dealer, Blackjack, Lotto
PaymentsVisa, Bank Wire Transfer, Neteller, Skrill, Trustly
Game ProvidersNetEnt, Microgaming, Tom Horn Gaming, Playtech, Novomatic
What Are Bookmakers Offers? – Bonuses Explained
In the world of online sports betting, you are likely to see words such as "promotion", "offer", "bonus" or "deal". Often these are rather interchangeable and are simply used to denote something that provides users with extra value for money. This could take the form of a free bet, cashback, deposit bonus, or loyalty points, just to give a few examples. It is something provided in addition to the standard betting experience, designed to make a particular bet or deposit more appealing.
---
Do I need a bonus code?
You may need a bonus code for some promotions. It will help you unlock the offer and get better rewards. The obvious benefit of having a bonus code is that it will make you eligible for a given bonus. When you are registering in a particular site, you may need to provide a promo code upon signup or when making a deposit. Sometimes a bookie may send you promo code offer by email. This is a common practice if the betting site has a loyalty program as well. And finally, Silentbet has some unique codes that will help you grab awesome rewards at some of the bookmakers' sites we promote.
---
Are There Bookmakers Without Offers?
Although they do exist, we very rarely see bookmakers that do not run any kind of offer. Running promotions has become very much the industry standard so failing to have a range of deals makes you look poor by comparison. Most customers are well aware that many sites out there can give them a sweet opening offer followed by additional incentives. This has created real competition between online bookmakers to create the most attractive promotions on the market.
For the very select few sites that stay clear of trying to out-do the opposition through bonuses, they can instead focus on other things, for example, offering better odds. While this may sound like a reasonable approach, bonuses regularly prove to be one of the best selling points for betting websites. The opportunity for a big cash bonus will almost always beat often unsubstantiated claims of "better odds".
---
How Do Betting Offers Work?
How offers work depends on the website itself as there is a fair amount of variation. Some choose to award bonuses automatically following a qualifying bet or deposit. Others require you to enter a specific bonus code or to select a particular promotion when placing your deposit. There is also a small number of sites that require you to speak to customer services in order to redeem an offer. Each bookmaker works differently so it is always worth checking the terms and conditions of an offer before attempting to claim it. Note that we always discuss how to claim offers in our bookmaker bonus reviews.
The point at which you receive a bonus is also something that differs between sites and between promotions. Sometimes you may receive the funds immediately after a deposit. In other cases, you may only receive the bonus once a bet has been settled. There are also other promotions in which you need to wait a certain amount of time before claiming your reward.
---
Types of Bookmaker Bonuses
When it comes to bookmaker bonuses, there are many available options we commonly see. Some websites provide a real mix of the offers listed below whereas others focus on just a few. Almost all sites offer a signup offer though so it is rare not to see one of these. As for the rest, what you will find varies from site to site. By reading the information below, nothing you will stumble across will leave you scratching your head.
Signup Offer
Also known as a welcome offer, an introductory offer, or new customer betting offers, this type of promotion is reserved for brand new players. Often signup offers feature incredibly generous terms as they are purely designed to attract new customers. Due to this, signup offers are for one-time use only so spend them wisely. Some bookmakers run a standard signup offer (or a range of them) while also running short-term welcome deals relating to a particular sporting event.
No Deposit Bonus
Something of the holy grail when it comes to bonuses, a no deposit bonus requires no money from the player, at least initially. With these offers, therefore, you can take part and see how much you get with absolutely no risk attached. As there is no possibility to lose money, such offers are very sought-after, even if returns tend to be quite modest. Just note that some bookies will ask you to place a deposit before you can withdraw any no-deposit-linked winnings.
Bonus Codes
Bonus codes, or promo codes, are something you need at some bookmakers to redeem a particular offer. Most of the time this will be a generic code published on the website but user-specific unique codes may exist too. You will usually either need to enter his code at the cashier when depositing, or, less regularly, on the bet slip. Always double check you are entering the right code as failure to do so may mean you miss out on a bonus.
Free Bets
Many offers at online bookmakers take the form of a free bet, worth a specified amount, for example €10. The reason it is called a 'free' bet is that the stake is supplied by the bookmaker. Therefore, redeeming a free bet will not deduct anything from your cash balance. The only other major difference with a free bet, compared to a regular bet, is that you do not get the stake (free bet amount) back if your bet wins.
Free Spins
As many online bookmakers also provide a virtual casino, some make attempts to link both parts of the site. We have seen promotions where placing a bet on a sporting event unlocks free spins on a select slot game. Anything you win with the free spins may come wager free, or you may need to turnover the winnings at the casino. This will depend on the bookie and the type of offer.
Casino Bonuses
As mentioned above, in today's market a substantial number of online sportsbooks also come equipped with an online casino. If you are someone who likes to bet on sporting events and casino games, whether it be slots, blackjack, or roulette, this means accessing even more offers. Dual sportsbook and casino sites typically run promotions for each area of the site separately, potentially resulting in double the choice!
Reload Offers
Certain bookmakers have offers that you can unlock by 'reloading' money into your account, or in other words, by placing a deposit. Although typically used more at online casinos, it is also possible to see reload bonuses at online sports betting sites. Usually, they do not require you to place a particularly large deposit to qualify so they can be fit for all types of players. You should always pay close attention to any excluded payment methods though as sometimes not all are valid.
VIP Promotions
There are two main types of VIP programmes you may find out there. Some are strictly reserved for high-staking players, often working on an invitation-only basis. These VIP clubs with bonuses tend to include many perks with access to special promotions being one of them. The other type of 'VIP scheme' you may see is an open-to-all loyalty program with differing ranks/levels. With this, you can earn rewards by reaching particular milestones, often linked to the amount you bet. Typically, the highest ranks/levels of these schemes are considered 'VIP' and unlock even better extras.
Mobile Bonuses
Such deals are incredibly uncommon so this is most definitely not something you should expect from your online bookmaker. The overwhelming majority of names out there avoid running any mobile bonuses that are only accessible to players using a smartphone or tablet. You will find this is true no matter whether you are using a mobile app (Android or iOS) or using a bookmaker's mobile-compatible website.
---
How to Find the Best Betting Offers?
With almost all online sportsbooks having their own range of offers, there is a stacked catalogue of available options. Knowing what is out there is hard enough and it is even harder still to know what is best for you and your preferences.
Fortunately, this is where SilentBet comes in to help. We have done all the hard work for you, showing you which places are worth playing at, and which places you should avoid if you are keen on bonuses. As well as providing details of standard offers, and sharing our own expert opinions on them, we also have exclusive bonus codes for some websites. Using our site to review and compare the quality of betting offers, therefore, is a smart and near effortless way to gain the information you need.
---
Are There New Bonuses I Can Claim?
Absolutely, and to help you find them we have a dedicated new offers page. You can access this by opening the 'offers' menu at the top of the page followed by 'newest bonuses and promotions'. We frequently update this page to feature the latest sports betting bonuses available on the market. Although bookmakers do not change their main offers regularly, you will find others tend to come and go, only lasting for a few months, weeks or even days.
---
Entry Criteria for the Top Bookmaker Offers List
On our list of best bookmaker offers, we have provided an overview of the sign up offers they provide. It is not solely the quality of the new customer deal that determines if they are worthy of featuring on the list, however. For each brand listed, we have undergone a full bonus review, checking the quality of all new and existing customer deals. We have then taken into consideration the quality of the offers (free bet size, bonus percentage and so on) as well as the variety of what is available. To feature on our list, excelling in both quantity and quality is an absolute must.
The other thing we take into account is the small print. This often rather dry text is something we read thoroughly. After this, we then highlight the key points so you can see all the major bonus terms far more easily. Ultimately, it is the small print that often determines how good offers are. Some bookmakers are far stricter with the qualifying terms compared to others, making the offers themselves less flexible and/or harder to get a benefit from.
---
Key Bonus Terms to Mind
Bonuses always have certain terms and conditions attached to them. Some bookmakers like to keep the text short but others are far lengthier in their spiel. Regardless of how concise they are though, you will often see the same select terms appear across websites, such as those included below.
Minimum odds – In order to obtain a free bet, or even when using the free bet itself, sometimes there is a minimum odds requirement. If this is, for example, 1.5, this means to qualify your bet must be placed at odds of 1.5 or greater. Usually, you do not have to find a single market that meets or exceeds the minimum odds as combination bets are often eligible.

New customer – Anyone who has never registered at the site before. This means you cannot claim a new customer offer at a site more than once. Additional restrictions often apply with signup offers though, with them limited to one person per household/address/IP address/computer/email address. This stops you from redeeming an offer, then asking a relative who lives with you to redeem it again only in their name. Note that bookmakers tend to police 'new customer' eligibility very strictly.

Cash – This is an important term when it comes to bonus terms and it indicates that the money received comes with no strings attached. A cash prize should not need betting again and can be withdrawn when credited, should the customer desire.

Wagered in full – Often relating to bookmakers' free bets, this means that you need to use the free bet in one go (it cannot be broken down into small parts). Should you go to place a bet smaller than the free bet size, you will either sacrifice the remaining free bet value or be unable to confirm the bet.

Void bet – A bet will become void if the event it relates to is cancelled/postponed for whatever reason. It does not usually matter if organisers are able to reschedule the event at a later date.

Each way bet – Half of your stake goes on the selection to win outright, and the other half backs the selection to finish within the top few places. The actual number of places covered differs between sports and competitions. The 'place' half of the bet only pays out at a fraction of the normal price, for example a quarter.
---
How Are Bonuses Taxed?
In many countries, for example, the United Kingdom or Ireland, any money earned via gambling comes completely tax free. It does no matter if you get returns via a bonus or a regular bet, anything you earn is yours to keep and there is no tax paperwork to complete. Instead of taxing customer winnings, most countries prefer to tax the bookmakers themselves on their net revenues. The amount charged can vary and typically ranges between 10% and 20%.
In other countries though, players wave goodbye to some of their earnings. In Germany for example, there is a 5% charge on every bet placed. Some bookmakers cover this charge themselves but this is not always the case. In Greece, punters can only have the first €100 in winnings (per bet line) tax free. More than this a 15% tax rate applies. Players in the USA will also find that their betting income (through bonuses or otherwise) needs reporting to the IRS although it is possible to claim certain deductions.
---
FAQs about Bookmaker Offers
Do only losing players receive bonuses?
Not at all. Typically offers are available to all players at a website whether they are losing money or the opposite.
Are bookmaker sign-up offers too good to be true?
While they may look like it at times, this is not the case. The majority of sign up offers simply offer great value for money.
Do you have a list of the best casino bonuses no deposit requirements?
Yes, you can see these by opening the offers menu and selecting 'no deposit bonuses'. The list includes bookmakers that also operate virtual casinos.
Do you have details of all the best bookmaker offers at SilentBet?
This is something we specialise in here at SilentBet. We are constantly on the prowl looking to find the most exciting and best value offers on the market.
How important is it for a bookmaker to have good offers?
Some customers put very little emphasis on offers. For others, however, it's one of the most important factors there is to consider. While it does depend on your personal preferences, we believe that good offers can go a long way to improving the user experience.
Do the biggest bookmakers tend to have the best offers?
There is definitely some correlation between bookmaker size and bonus quality. Sites with larger revenues have more scope to release more generous offers.
Do bookmakers focus on providing online casino bonuses?
A large number of bookmakers come equipped with a virtual casino for their customers to try out. For some, it is a less important side addition that receives less focus.
How will I be informed about bonuses & special promotions?
Most bookmakers list most, or all, promotions on their website. Many choose to also share information via marketing communications which you can subscribe to by SMS, email or push notifications.
Do bookmaker offers relate to particular sports, for example football or horse racing?
Sometimes, yes. Some promotions will require you to bet on a specific event or sport to use the bonus. Others are far more generic and allow you to place your bets anywhere across the entire website.
---
How to choose the right bonus for me?
It can be quite challenging to find the right bonus for you. Here are some tips you might find useful.
Consider the Matching Percentage
A matching bonus is offered to the new & registered customers, and it is unlocked after a transaction into your account. The casino or bookie will match the amount that you have deposited to a given amount. If the matching bonus is a 100% bonus, then you are sure of doubling your investment.
Consider the wagering requirements
You must know how much you will need to wager, before withdrawing your bonuses. There are some that are 20x, while others are higher, at 50x. Ensure that you understand the terms and conditions and that the wager is suitable enough for you. Do not go for the strict wager that will take long to win your bonus.
The payment method
You will need to know how you will receive your bonus and what terms you need to meet before you withdraw it. The payment method must be friendly and flexible enough. In most cases, the bonus will be released into the betting account that the user has signed up with. When it is credited into your profile, you will then withdraw it along with other wins that you have made on the website. Basically, you should make sure that you use a qualifying deposit option for the promotions.