This platform offers various betting services, which you can only access with a registered and verified account. Betting account verification at Betway is an important formality that you must complete before making deposits, placing real money bets, and withdrawing your winnings. It is also the only way to have access to the bonuses. Completing the verification process is simple! You must have copies of your ID or passport, bank statement, or utility bills to confirm your address and other residential information.
Steps to Verify Your Betway Account
Here are steps for players who don't know how to verify their Betway account. Make sure you apply each step keenly: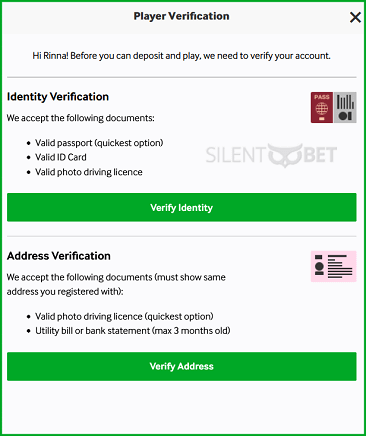 After you sign up go to your account profile at Betway.
A pop-up window will ask you to complete Player Verification.
Verify your Identity and Address to be able to make a deposit.
Go to Upload Documents to choose file for Betway account verification.
Attach the needed files in the form and hit Send.
After that, wait for up to 48 hours for your account to be verified. Once the operator confirms the documents, you will receive a notification.
---
What Documents Do I Need for Betway Account Verification?
You must upload copies of documents and files that can serve as proof of your address and identity. Here is a list of the document types Betway requires for account verification. You can attach documents in Word, PDF, JPG, PNG, GIF formats.
How Do I Verify my Betway Account
To verify your Betway account you will need to send a pic or a scanned copy of the following docs:
ID Card – front and back visible
Passport – picture or copy of the pages with your ID credentials
Driver's Licence – both front and back with your pic visible
Utility Bill – clearly visible address and name
Bank Statement – confirmation letter or credit card statement with your name and address
Tax Bill – local or government issued document with your tax ID, name and address visible
---
FAQs
What will happen if my documents don't match?
The operator will not verify your account if the documents don't match.
Can I use live chat to verify my account?
No, you cannot verify your account using live chat.
Can I use my driver's license to verify my account?
Yes, you can use your driver's license to verify your account.
---