Ad disclosure
SilentBet (SB) is proud to be the partner of numerous renowned casinos and bookmakers around the world. As such, we do use affiliate links to earn commissions (at NO cost to our readers whatsoever). These aff links help us stay a cut above our competitors, delivering top-notch content you can trust. Take a look at the
Ad Disclaimer
page for more information on our affiliate business practices.
Bwin is one of the world's most recognizable gambling operators that is one of the brands at Entain Partners. The latter is a popular brand in iGaming that is notorious for offering an affiliate program. Those who decide to become one of the Bwin affiliates by becoming partners with Entain can expect to find a lot of perks, which is why we will go over them in this article.
---
How To Join the Bwin Affiliate Program?
To Join the Bwin Affiliate program, you have to follow these steps. Go to Bwin's website and search for the affiliate program or simply open the site of Entain Partners.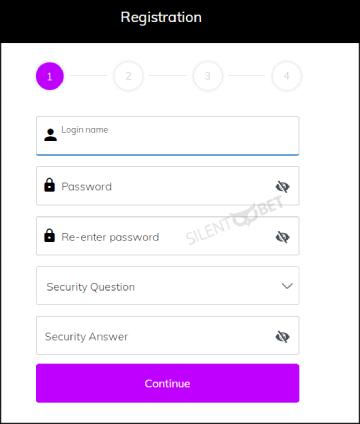 Select to "Register" or "Join" buttons.
In step 1, you will be required you enter a login name, password, and a secret question/answer.
Step 2 is about your title, first/last name, date of birth, email, and whether you are a company or an individual.
In step 3, you have to provide your address which includes city, country, state, and ZIP number. You also have to input your phone number.
Finally, the last step is entering your website URL, selecting your currency, and answering where you want to promote Bwin (or Entain's other brands).
Press "Register" to complete the process.
After going through this process, you will most likely have to wait for a couple of days to see if Entain approved your application. Make sure to check your email or another contact method you've chosen.
---
Who is Eligible to Become a Partner?
Everyone s eligible to become a partner and one of the Bwin affiliates, but Entain will review each application individually. The program is open to individuals, as well as legal entities.
Generally speaking, people who want to get involved in affiliate marketing should have a large audience. Most companies in the business have dedicated websites that bring in traffic.
Unsurprisingly, a company like Entain will most likely not work with everyone. The dedicated team will ensure that all future partners are trustworthy and live up to their standards. Of course, Bwin and Entain also have specific Terms and Conditions that everyone must be aware of, so we will discuss them in the subsequent paragraph.
Terms and Conditions
Before you become one of the Bwin affiliates and join Entain's program, you must read the rules. Although you should go through everything, we will list some of the most important rules below to help you understand what to expect.
You must show the latest links and brand content that you will be provided with.
Entain may withhold your Revenue Share for a given month if it is less than £100.
The Revenue Share percentage varies depending on the number of players you refer.
Your affiliate partnership might be terminated at any time, and you will be informed within one week before that.
Both parties should not disclose any confidential information regarding the business, clients, customers, affairs, or other affiliates.
---
What to Expect as a Bwin Affiliate?
You can expect a lot of things as a Bwin affiliate because this is one of the world's most sought-after gambling websites. Even though there are a lot of perks, you will also have some responsibilities, which is why we've covered both.
Your Responsibilities as a Partner
Aside from some of the T&Cs mentioned above, as a Bwin partner, you have many other responsibilities like:
You must maintain updated and accurate data accounting books.
You will need to comply with the so-called Anti-Bribery Requirements.
The affiliate site you're using should not look like Bwin's platform (or any of Entain's other betting platforms)
Your Perks as a Bwin Affiliate
Even though there are a lot of responsibilities, becoming a Bwin affiliate has its perks, so here are some of them:
Revenue Share / Commission for referrals
You have the chance to advertise one of the oldest and most respected operators in online betting
You will receive special affiliate links
---
How Does the Bwin Partner Program Work?
The Bwin affiliate program works like any other similar offering from other betting companies. The idea behind casino affiliate marketing, in general, is to receive rewards when you accumulate new clients who register using your links, ads, promo codes, etc. Once someone starts using a given service and you've referred him, you will receive a commission.
This business model applies to Bwin's affiliate program. The commission you will receive (as noted below) depends on the number of people you bring over. As for the amount of money, it is based on these players' losses.
Speaking of losses, there might be cases where you will have a negative commission. This happens when a client you've referred wins more than he loses. Don't worry, you won't have to get that amount from your own pocket, but you may have to wait until your balance is positive actually to get some returns.
---
Commissions as an Entain Partner
Whether you become one of the Bwin affiliates or choose any other site from Entain, you are most likely interested in the commissions. We know that this is one of the most important factors to consider before becoming a partner. Hence, the table below will show you what to expect.
| | | | | |
| --- | --- | --- | --- | --- |
| Commission | 25% | 30% | 32% | 35% |
| Required sign-ups | 1-25 | 26-100 | 101-300 | 300+ |
---
Bwin Affiliates & Responsible Gambling
Being one of Bwin affiliates is fun and rewarding because the commissions are high. However, Entain group is one of the biggest names in online betting, so everyone who wants to be one of the affiliates needs to adhere to specific rules.
In addition to everyone mentioned in the T&C, you also have to remember that Bwin pays a lot of attention to
responsible gambling
because it wants to ensure its clients are safe. As a result, players can find special links and exclusive features that help them control their gambling activity.
As a Bwin affiliate, you also need to pay attention to those things and promote responsible gambling. Moreover, you may be required to change certain things or add specific text and/or features when needed.
---
More Entain Brands
Although Bwin is one of the most popular betting sites that's a part of Entain, the company has many other top-notch brands under its belt. Here is a list of the most famous bwin sister brands that also accept affiliate partners. Top-notch sportsbooks and casinos under Entain Group include:
Foxy Games
Ladbrokes
Cheeky Bingo
Betboo
Gala Spins
Eurobet
Gala Bingo
Party Poker
Coral
Sportingbet
Foxy Bingo
Crystalbet
Party Casino
Unsurprisingly, many Bwin affiliates are also interested in Entain's other brands because they also have users from different parts of the world. Of course, there are more casino affiliate programs to try if you want to promote iGaming to players worldwide.
---
How to Contact Bwin Affiliates
Once on the Entain Partners site you can see the Contact Us page at the bottom. It gives you two options. One is to read through the FAQs section. You will find answer to most of your queries there. The other is to send them an email via the On-Site Message Form. Fill in your email address, ask your questions and fill out the captcha. Wait for the reply that will be sent directly to your Inbox.
For compliance issues as part of the bwin affiliate program, you can reach out by messaging the email listed below.
---
Final Thoughts – Is It Worth it?
All in all, we tested the whole process of joining the Entail affiliate program. And yes, becoming partners with bwin online is worth it. In addition to the impressive revenue share, you will have the chance to work alongside one of iGaming's biggest brands as bwin affiliates always do. Being successful in the aff business isn't easy, but those with what it takes should consider Bwin and its options.
---
FAQs
How old do I have to be to join the Bwin affiliate program?
You must be 18 years old to participate in the program. Needless to say, Entain will verify your age.
Can I become an affiliate of Bwin as a company?
Yes, you can become one of the Bwin affiliates even if you are a legal entity. However, the affiliate program is also open to individuals.
What should I do to get the highest revenue share from Bwin's affiliate program?
To get the highest revenue share from Bwin's affiliate program, you have to accumulate at least 300 new users. You can do that by having a solid audience, which usually requires a website.
---