Payouts may take longer than needed, so it is a good idea to check the processing times before signing up with a new bookie. This is what we do in this article.
Introduction to Betway and its Withdrawals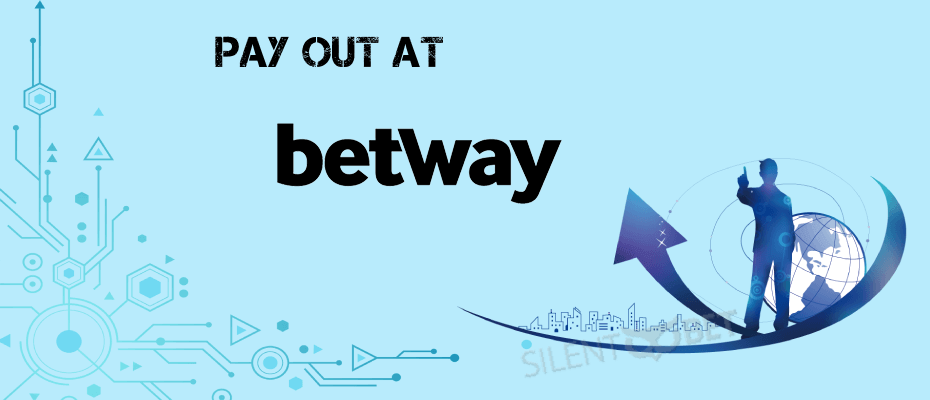 Online gamblers value many things: Comfort, ease of use and, perhaps above all, convenience. We expect online gambling to be convenient. This requires several things: A stable platform, clear information, and a functional, intuitive interface. There should also be quick payout processing. The good news is that Betway is one of the largest online gambling establishments in the world. With a presence in over 100 territories, Betway is truly diversified. Betway Casino & Sportsbook features thousands of games and sports betting markets.
However, that doesn't amount to much without fast & convenient payout processing. So, how well does Betway handle pay-outs?
---
How Betway Transfers Work
Let's go over how Betway transfers work. The process can be slightly different in different jurisdictions. However, it generally sticks to the same basic protocol.
Betway Casino allows players to request a payout at any time. Players may withdraw their cash balance, in part or in full, whenever they want. Some conditions need to be met for a payout to be processed, though. First off, the player's cash balance must be above the minimum withdrawal amount. The same goes for the amount requested for payout. Betway Casino has processing fees to cover on their end. That's why there's a $/£/€10 minimum withdrawal amount to begin with.
Once you submit your payout request, it'll remain pending for approximately 72 hours. You know that after signing up with Betway you need to prove your identity. Once again, during these 72 hours, Betway Casino may request additional verification of your identity. Depending on your location, further anti-money laundering protocols may be necessary. Additionally, weekends can extend the pending period. Once that time's up, your payout request is sent to the payment processing team. Only then will your payment be processed. The actual speed of the process depends on the method used at this stage.
By default, payouts use the same payment platform as the original deposit. In cases where that isn't possible, customers must choose a suitable payment method.
Deposit Methods
Withdrawal Methods
| Payment Method | Deposit Minimum | Deposit Maximum | Time for Deposit |
| --- | --- | --- | --- |
| MasterCard | £10 | £50,000 | Instant |
| Visa | £10 | £50,000 | Instant |
| Neteller | £50 | £50,000 | Instant |
| PayPal | £10 | £50,000 | Instant |
| Rapid Transfer | £10 | £50,000 | Instant |
| Skrill | £10 | £50,000 | Instant |
| Trustly | £10 | £50,000 | Instant |
| Paysafe Card | £10 | £50,000 | Instant |
| Entropay | £10 | £50,000 | Instant |
| Skrill 1-Tap | £10 | £50,000 | Instant |
| Payment Method | Withdrawal Minimum | Withdrawal Maximum | Time for Withdrawal |
| --- | --- | --- | --- |
| MasterCard | £10 | - | 1-3 days |
| Visa | £10 | - | 1-3 days |
| Neteller | £10 | - | 24 hours |
| PayPal | £10 | - | 24 hours |
| Rapid Transfer | £10 | - | 1-3 days |
| Skrill | £10 | - | 24 hours |
| Trustly | £10 | - | Within 7 days |
| Paysafe Card | £10 | - | Within 7 days |
| Entropay | £10 | - | Within 7 days |
| Skrill 1-Tap | | | |
---
Top Tips for Smooth Betway Payouts
Want to make sure nothing goes wrong when requesting a payout in Betway Casino? We've assembled our top tips to make sure you have a smooth, pleasant experience.
Visit the dedicated Banking page to double-check payment methods available.
Make deposits using a payment method that allows withdrawals.
Verify your email account, phone number, address and identity.
Keep in mind that bank cards may be subject to checks.
Make sure that your pay out requests are above the minimum.
Follow these top tips, and you'll be well on your way to cashing your payouts without a hitch.
---
Transaction Timing and Processing Speed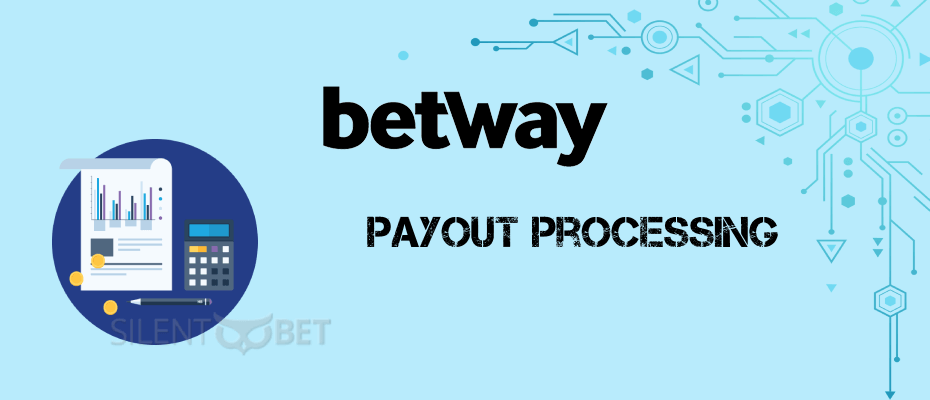 Timing is key when dealing with Betway Casino's payment processing. Well-timed transactions may be processed a lot faster. There are a couple of factors at play here. First, there's a reason Betway has such a broad window BEFORE processing. It provides flexibility to staffers responding to withdrawal requests. Each request triggers many checks. They're needed to comply with regulatory requirements.
These checks are, individually, rather quick. However, the sheer volume of player requests can often overwhelm the staff. Hence the reason for the 72-hour window. You'll find that actual processing speed is very variable within this range. Withdrawal requests shortly after high-profile matches, for one, tend to be part of a "wave". Hundreds of thousands of players make similar requests at the same time. Getting caught in this virtual rush-hour traffic will slow down your payments.
Second, there's the business week to consider. Betway Casino's payment processing team isn't available 24/7. Like most office workers, they don't work weekends. So if you have just rolled over your Betway bonuses and want to request a pay-out look at the calendar. If they do work on Saturday or Sunday, it isn't in full force. Therefore, requests placed late on a Friday or on a busy Thursday might take longer than 72 hours. By timing your transactions correctly, you'll be able to optimise your processing speed somewhat.
---
Betway Payout FAQs
When Should You Contact Customer Support at Betway?
If you're experiencing some delay during a withdrawal at Betway, you might be feeling uneasy. So, when is it time to reach out to customer support for assistance?

Generally speaking, you don't need to reach out if the 72-hour pending period hasn't passed yet. Additionally, if you've placed your withdrawal request on a Wednesday, Thursday, or Friday, the weekend will disrupt the 72-hour period. It could potentially extend up to 96-120 hours.

Beyond that, it's best you contact customer support and find out what's going on. Also, remember to check your spam folder. Emails asking you to provide documents for verification can end up there.
Can You Cancel a Betway Payout?
Ever hit the Withdrawal button on accident, or change your mind after pressing it? If you have, then you'll appreciate the fact that Betway allows for withdrawal request cancellations.

It's as easy as clicking on the "REVERSE" button after requesting a withdrawal. While it's not exactly instant, your payout should be cancelled promptly.
How Can You Hurry up Pay-Out Processing?
Worried about your payment processing speed? There are a few things that you can do to reduce your average processing time. For starters, you should go ahead and complete any pending account verifications. This will make your payouts faster in general.

Additionally, choosing the fastest payment methods is a smart way to cut down your processing time. Different payment methods have different average speeds. E-wallets tend to be the fastest payments to process. They're often processed in an hour or less. Bank wires tend to be among the slowest. They usually take up to 3-4 days to reflect on your account balance.

Furthermore, as mentioned above, there's timing to consider. Making your withdrawal requests shortly after a major event or promotion isn't the best move. You'll likely get caught in the middle of a wave of requests. This will take its toll on your average processing speed.
Are There Reasons for Betway Not to Pay Out?
Betway Casino may sometimes reject a payout request. There are several reasons why this can happen. They are explained in great detail in Terms and Conditions. Generally, rejected requests mean that the user has gone against some Betway policies.

The actual policies depend largely on your location. Betway Casino adjusts the requirements to meet the regulations of every place they operate in. Common issues that arise include problems verifying player identity. Another common issue is players having no payment methods that accept withdrawals.

Payouts are also rejected for failure to provide additional documentation. Betway will often require additional verification for first-time withdrawals. New banking methods, or a very large payout, are also flagged often. Betway will also reject a payout if there's suspicious activity.

Suspicious activity includes trying to abuse a cash bonus or special offer. Having two or more accounts from the same IP is another red flag. Finally, Betway will reject any request below the minimum amount.
---
Final Recommendations
Betway Casino is a solid online gambling site, with a great reputation. As far as payment processing goes, that's both a pro and a con. On the one hand, Betway is a very legitimate site. Its popularity and regulatory compliance put players' minds at ease. You can rest assured that your payout will be processed.
However, that same popularity means there are always tons of players on Betway. It's a crowded site, and that means that staff is often swamped. Checking every player request for red flags and added ID checks is a lengthy process.
This can take a toll on the processing speed. Still, safe and slow beats fast and loose when it comes to trusting a site with your funds. That said, if your priority is quick payouts, then keep our top tips in mind.
Verify your account. Have your documents handy. Time your requests just right. Double-check that spam folder. And make sure your payment methods work for withdrawals. Good luck, and happy gambling!