| | |
| --- | --- |
| 🧑 Owner | Parimatch Tech |
| 💎 CEO | Maksym Liashko |
| 📌 HQ Address | Limassol, Cyprus |
| 👉 Parimatch online | Link here |
Parimatch the betting brand is owned and managed by Parimatch Tech, so when you ask the question who owns Parimatch?, you are really asking who owns Parimatch Tech. Sergey Portnov is the co-owner and the Chairman of the Board (former CEO of Parimatch *source Wiki).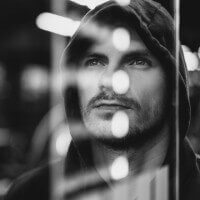 Unlike other big betting brands, Parimatch Tech does not have one sole owner that bears the responsibility for making big company decisions. Instead, Parimatch ownership consists of several co-owners that all have a stake in the business.
The identity of some of these has not been revealed to the public but we do know that Katerina Biloruska (*source Parimatch.Tech) is one of the most significant. In addition to her role as co-owner, she is also a member of the Supervisory Board at Parimatch Tech, and also Chairwoman of the Parimatch Foundation.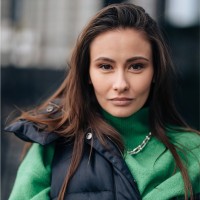 ---
Other Key People in the Company
In 2021, Parimatch Tech carried out some fresh structural changes to its leadership team, including a new joint CEO-leadership approach consisting of Maksym Liashko and Roman Syrotian. This reshuffle saw co-owner Sergey Portnov step back from his CEO role and switch to being the Chairman of the board.
These changes did not last long though, as in the spring of 2022, the company decided to make Liashko sole Parimatch CEO, with Syrotian opting to take on a Supervisory Board role. Supporting Liashko were two new deputy CEO appointments, Anna Motruk the Chief Financial Officer, and Evgen Belousov, the Chief Revenue Officer. These three names, plus Biloruska, form the highest-level management team at Parimatch Tech and are the main people responsible for key decisions.
Maksym Liashko – CEO
Roman Syrotian – Supervisory Board Chair
Anna Motruk – CFO
Evgen Belousov – Chief Revenue Officer
---
Parimatch Headquarters
Parimatch Tech have their headquarters in Limassol, Cyprus although they do also have development centres in Ukraine, Czech Republic and Belarus. The brand does operate in Cyprus but the decision to move the Parimatch headquarters to the island was most likely motivated by favourable tax conditions. A long list of bookmakers have their base in Cyprus because it is something of a tax haven compared to many other European nations.
HQ Address
365 28th October Avenue,
Limassol,
Limassol 3107,
Cyprus
---
Parimatch Number of Employees
The precise Parimatch number of employees is not known, and even if it was publicly available, the figure would change on a regular basis. We do know, however, that the company has between 1,000 and 5,000 members of staff.
It is, therefore, a sizeable operation, but with over 2.6 million active users, you need to be a large company to deal with this amount of traffic.
---
Company Background
The brand was first set up in 1994, originally based in Kyiv before moving east to Russia in 1998. The brand Parimatch went online in 2000, becoming one of the first bookmakers to be available on the world wide web in the CIS region. Although they initially enjoyed a lot of success in Ukraine, betting was prohibited in 2009 following a change of law. They did, however, return to the country in 2020 when betting was legalised once again.
Only in 2021 did Parimatch add 'Tech' on to the end of its corporate identity. Prior to this both the brand and business went by the same name.
In the interim period, Parimatch sought to expand into different areas across the globe. In 2015 they began operating in Kazakhstan, while in 2017 they debuted in Cyprus and Tanzania. Although there has always been a focus on growth, in 2022 the brand withdrew entirely from Russia following their invasion of Ukraine.
The company, while of course wanting to be a profitable betting brand, does operate a non-profit organisation called the Parimatch Foundation. The idea behind this is to promote health and well-being through participation in sports, in the countries Parimatch operates in. The organisation also runs certain initiatives to improve education across schools, both noble goals.
---
FAQs
Who owns the Parimatch UK brand?
Parimatch Tech usually run their own websites but this is not the case in the UK. To help them enter this tightly regulated market, Parimatch penned a deal with BV Gaming Limited (Bet Victor). So, Parimatch.co.uk is ran by BV Gaming Limited and uses their gambling licence.
What is the address of the Parimatch head office?
The Parimatch headquarters has the beach-front location of 365 28th October Avenue, Limassol, Limassol 3107, Cyprus.
Who are Parimatch?
Parimatch is a sports betting and casino website run by Parimatch Tech who develop technology and create marketing solution for the brand. They have a large customer base and operate in four different continents.
Are Parimatch hiring?
Due to how large Parimatch Tech is, they always have a sizeable list of vacancies, many of which support fully remote or hyrbid working. The full list of available positions can be found on their website for vacancies.