Dice is a part of Stake Originals.
The game's RTP is at 99%.
You can choose from Manual or Auto settings.
There are 100 slides in Dice by Stake.
The best mathematical strategy to use while playing Dice is the D'Alembert.
One of the most popular Stake.com dice games is the 'Dice' title from the Originals series. There are many reasons why this game of chance is a hit. It's easy to pick up, has an RTP of 99% and is provably fair.
If you're thinking of heading to the casino to play and need some tips, keep reading for a Stake Dice strategy that'll enhance your experience of the game.
Katerina Gadzheva, Betting Expert & Writer for SilentBet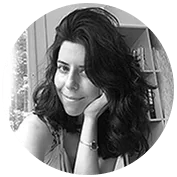 Considering I am an active member of Stake's community (check out my profile here -> CatRinna), I noticed many people talk about Dice. I've tried it out before, and I enjoyed it, and it seems like other players like it as well. I am familiar with everything about the Dice game, and I am about to share it with you.
---
How to Play Stake Dice with Crypto
Although cryptocurrency value can fluctuate, Bitcoin is still a fantastic option for playing the Stake crypto Dice game. Follow these steps to play using BTC: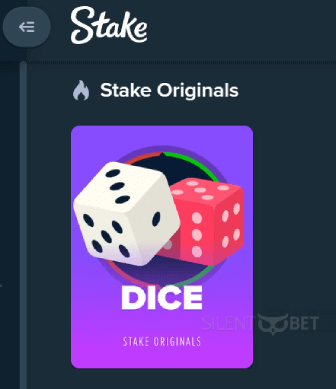 Find your deposit address from your wallet.
Choose to add Bitcoin (or the cryptocurrency of your choice).
Add the deposit address as the 'Send To' location for your crypto exchange or wallet.
Open Stake casino and locate Dice game from the Originals titles.
Start playing!
---
Exclusive bonus for our readers
Whether you want to play Dice or try out any of the other Stake offers, you can get a flying start. Thanks to the Stake promo code NODEP, new signees can obtain $25 and use it to try what the site has in stock. Keep in mind this is just one of the available rewards because Stake has a lot more in stock.
---
Rules of the Game Dice by Stake.com Casino
Stake.com Dice is a simple game, which makes it suitable for all types of people. There are a few fundamentals to understand to get the best experience from your gameplay.
The game rolls a virtual dice with 100 sides.
Your job is to pick the roll over or roll under amount. Use the circle arrows in the box in the centre to switch between the two. Roll under means you predict lower than the result, and over is the opposite.
Pulling the slider up or down sets your prediction. More green space improves your probability while also decreasing the multiplier for your bet. More red increases the risk.
You can see the multiplier and win chance in the boxes next to the roll over/under field.
Katerina Gadzheva, Betting Expert & Writer for SilentBet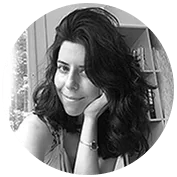 I had no problems following Dice's rules. They are easy to understand, even if you have never played before.
---
Why Play Dice at Stake.com?
Whether you are among the VIP clients or regular users, choosing Stake to play Dice is a step in the right direction. This is one of the many original titles available at Stake that are easy to understand. Therefore, the game is suitable for beginners.
Stake is one of the leading casino websites for cryptocurrency fans and has a rich game portfolio. If you look closely, you will see it works in conjunction with a lot of big names, which means it is secure. There are also unique bonuses, including ongoing deals, that people can use when they decide to play Dice or other games.
Katerina Gadzheva, Betting Expert & Writer for SilentBet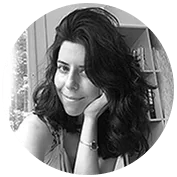 Stake is like no other gambling site I tried. It has everything you need, including original titles just like DICE.
---
Best Stake.com Dice Strategy For Beginners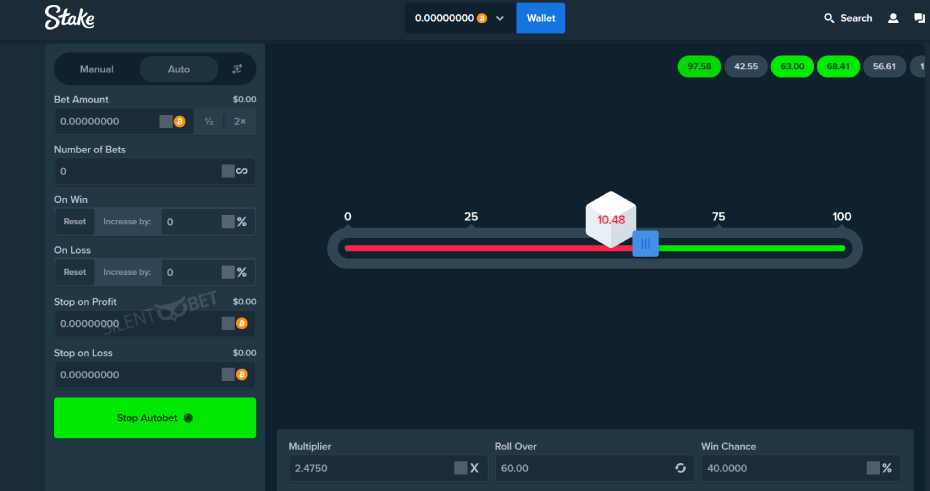 The best Stake Dice strategy for people that are new to the game is to keep the game on the manual or auto setting. You can adjust your bet according to the previous result while still getting a feel for the game.
On Manual Setting
Start by playing Stake Dice on the manual setting. It gives you the opportunity to see how moving the slider between 0 and 100 and the size of your bet affect your returns on winning.
Your focus here should be on using your bankroll to your best advantage. That means not spending it all at once. Follow these steps:
Place smaller bets
Choose medium risk
Increase either the wager amount or the risk after a win
Decrease either the bet or risk after a loss
On Auto Setting
Once you've got to grips with the game, your next dice strategy stake as a relatively new player could include the Dice Auto feature. It'll help you implement a strategy with several different controls. Here's how to use it:
Choose the number of automatic bets based on your bankroll.
You can choose whether to increase your bet amount after a loss or after a win. If you got on well with the manual strategy, it's best to stick to increasing after a win. You can set the percentage to increase.
Finally, make use of the stop on profit and stop on loss instructions. They're handy ways to set your limits and control your bankroll.
Katerina Gadzheva, Betting Expert & Writer for SilentBet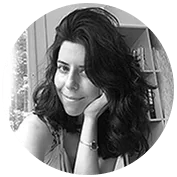 Those who follow me know I like using the auto settings. Of course, this does not mean that the manual option is bad, so you can always give it a shot.
---
Dice Stake Originals Strategy for Experts
Experts can use advanced tools for their Stake Dice strategy. Next to the manual and auto buttons, there are some arrows which open up the advanced strategies panel.
If it's your first time using these advanced tools, choosing one of the existing strategies is your best option.
Enter your wager amount and number of bets.
Choose from Martingale, Delayed Martingale, Paroli or D'Alembert.
Use Martingale for Stake.com Dice
The Martingale system aims to help you recover your losses and is ideal for games where the probability is close to 50%. You increase your bet after every loss. Only use it if you have a large bankroll, make small bets and can accept a significant loss.
Use Delayed Martingale for Dice Stake
Similar to the Martingale, the delayed version sets your bet to double after a streak of three losses. You'll need enough in your bankroll for the increases, and smaller starting bets are preferable.
Use Paroli For Stake Originals Dice
Unlike the Martingale, a Paroli strategy uses positive progression. Your bet doubles after a win at Dice. However, after a loss, it reverts back to the starting amount. The system should be applied to a series of three bets.
Use D'Alembert for Dice by Stake
Another even-money system, the D'Alembert involves a slower progression than the Martingale strategy. You'll increase your bet by one unit after a loss. Following a win, you'll decrease your bet by one unit.
Once you've seen how the Stake advanced dice strategy is applied, it's time to take matters into your own hands:
Choose the create strategy option.
Using the pop-up screen, create bet and profit conditions for your wager.
One particularly beneficial condition to look out for is setting the bet amount to reset after every streak of x number of losses.
Set your wager and number of bets.
Edit your strategy based on your results.
Katerina Gadzheva, Betting Expert & Writer for SilentBet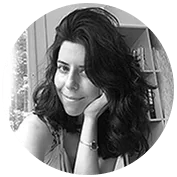 Although I usually come up with my own tactics, in this case, I decided to go with the D'Alembert option. I always pay attention to the minimum wager, so this one suits my playstyle better.
---
Compete in Stake.com Dice Races
After trying out this product, we were impressed with the things it had to offer. The game itself is easy to understand, even if you do not have a lot of experience. But what made us even more invested in this title was the Dice races and giveaways that players could participate in.
Stake.com has special Stake Dice Races, where clients can compete against one another and win different prizes. The best thing about those races is that you don't need to worry about things like a bonus amount. Unlike using other online casinos, here, you just need to place bets.
Although there shouldn't be specific minimum wager amount conditions, there could be other rules in place, so check what's available. Other than that, players can take part in the races once they start playing. The idea is to get more points than others and be above the rest on the leaderboard.
You can come across different types of races, each with a special prize pool and rules.
Katerina Gadzheva, Betting Expert & Writer for SilentBet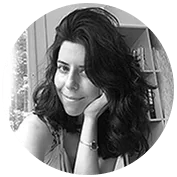 I was fascinated by the ongoing Stake tournaments while I was playing Dice. It definitely made the game even more interesting.
---
What Does the Community Think – Forums, Blogs, Threads
Stake is a social casino in more than one ways. So it is hardly surprising that forums are overflowing with comments and topic threads to do with the best dice strategy on Stake. These are real players experiences and tips shared by the people for the people. Here are the best convos we found online:
Here is the Reddit thread you might want to keep an eye on:
Good Dice Strategy
byu/drexelldrexell inStake
Katerina Gadzheva, Betting Expert & Writer for SilentBet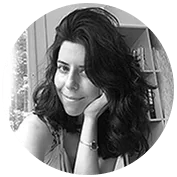 I've analyzed everything people said about Stake Dice online on variety of forums, and it is safe to say players like this game. It is one of the most popular Originals out there.
---
More Working Tips to Play Dice Originals by Stake Casino
When you're playing Stake Dice, there are several features that can improve your play. Here are a few top tips for beginners and experts to reach their full potential:
Use the Live Stats panel to check your past performance.
Get in the spirit of competition and try out the Races that the casino runs
Try out Theatre Mode to decrease distractions
Hit the fairness button to edit the client seed and check the results aren't manipulated
---
Is Stake Dice Rigged?
No, one of the strongest advantages of Stake Dice is that it's a provably fair game. You can view, change and verify the server seeds that are part of the algorithm for the game. These prove that the results haven't been manipulated.
Katerina Gadzheva, Betting Expert & Writer for SilentBet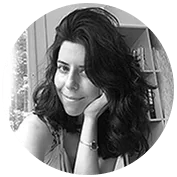 I guarantee you that Dice is not rigged. None of Stake games fall into this category because I've been using the site for years now and I never had any issues.
---
FAQs
What is the RTP of Stake Dice?
The RTP of the Stake crypto dice game is 99%.
How should I choose Stake best dice strategy?
Beginners can choose the manual or auto strategies above. If you've had more experience with the game, you could try some preselected strategies from the expert section, or use the tips to create your own.
Can I improve my chances of winning Dice Stake?
Stake Dice is a game of chance, so you can't control the outcome, just your risk and bet amount.
Does playing Stake casino DICE originals contribute to my VIP level?
Yes, playing Dice by Stake will have an effect on your VIP progress.
---