Ad disclosure
SilentBet (SB) is proud to be the partner of numerous renowned casinos and bookmakers around the world. As such, we do use affiliate links to earn commissions (at NO cost to our readers whatsoever). These aff links help us stay a cut above our competitors, delivering top-notch content you can trust. Take a look at the
Ad Disclaimer
page for more information on our affiliate business practices.
| | |
| --- | --- |
| 🌏 Stake Legal | 20+ countries |
| us Stake allowed in US | yes – Stake.us |
| 🇨🇦 Canadian players | welcome |
| 👉 Stake online | Play here |
Stake is legal in several countries, such as USA, Canada and some Europe nations. Some top locations where Stake.com casino is popular include:
#1 Canada (13.11% country targeting)

#2 Seychelles (5.31% country targeting)

#3 Germany (4.71% country targeting)

#4 China (4.35% country targeting)

#5 USA (4.32% country targeting)

#6 Others (68.21% country targeting)
All data taken from a snapshot of SimilarWeb in August
Since the company operates on a license from Curacao's government, it may be accessible from many other locations, including Asian and African countries. You can try to enter Stake.com online casino from your country of residence and see whether it is accessible.
---
Countries Where Stake.com is Legal – Complete List for 2023
It will take time before you learn about the Stake.com allowed countries because every state has its own gambling rules, so here are a few examples:
Albania
Algeria
Andorra
Angola
Argentina
Armenia
Aruba
Austria
Azerbaijan
Bahamas
Bahrain
Bangladesh
Barbados
Belize
Benin
Bermuda
Bhutan
Bolivia
Bosnia and Herzegovina
Botswana
Brazil
Brunei
Bulgaria
Burkina Faso
Cambodia
Cameroon
Canada
Cape Verde
Cayman Islands
Chile
China
Colombia
Costa Rica
Croatia
Cyprus
Denmark
Ecuador
Ethiopia
Egypt
England
Estonia
Falkland Islands
Faroe Islands
Fiji
Finland
French Guiana
French Polynesia
Gabon
Gambia
Georgia
Ghana
Gibraltar
Greenland
Grenada
Guatemala
Guernsey
Guinea
Guyana
Haiti
Honduras
Hong Kong
Hungary
Iceland
India
Indonesia
Ireland
Israel
Jamaica
Japan
Jordan
Kazakhstan
Kenya
Kosovo
Kuwait
Kyrgyzstan
Laos
Latvia
Lebanon
Lesotho
Liechtenstein
Luxembourg
Macao
Macedonia
Madagascar
Malawi
Malaysia
Maldives
Mali
Malta
Mexico
Micronesia
Moldova
Monaco
Mongolia
Montenegro
Morocco
Mozambique
Nepal
New Zealand
Nicaragua
Niger
Nigeria
Niue
Northern Ireland
Norway
Oman
Pakistan
Palestine
Panama
Paraguay
Peru
Philippines
Poland
Puerto Rico
Qatar
Romania
Russia
Saint Martin
San Marino
Saudi Arabia
Scotland
Senegal
Sierra Leone
Singapore
Sint Maarten
Slovenia
Solomon Islands
Somalia
South Africa
South Korea
Sri Lanka
Suriname
Swaziland
Switzerland
Taiwan
Tajikistan
Tanzania
Thailand
Tunisia
Turkey
Turkmenistan
Uganda
Ukraine
United Arab Emirates
United Kingdom
United States
Uruguay
Uzbekistan
Vanuatu
Venezuela
Vietnam
Yemen
Zambia
Rwanda
Having a license from Curacao, many countries over the world will allow access to the site. Some places do not have any regulations, whereas others only regulate land-based betting. Hence, Stake is accessible in many countries and offers a variety of language options.
Interestingly, Stake uses a special geo IP blocker. This means that you can try to open the company's site, and it will block you from accessing it if you live in a location where Stake is not available.
Is Stake Legal in the US?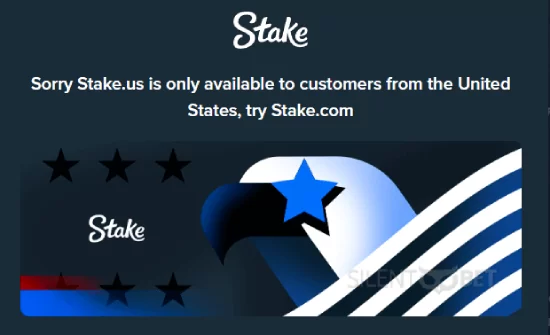 Stake is not legal in the greater part of US, just in NJ. Some states like New Jersey have changed their gambling laws following the Supreme Court's decision, you will be able to play Stake com in US legally.
Aside from New Jersey, bettors who reside in Texas also won't be able to avail themselves of Stake.com. The legislators there missed out on an opportunity to legalize betting, but this might change in the future.
The same applies to California, one of the biggest states in the U.S. Although people may try to use VPNs and/or other tools to access Stake, the site is not legal there yet.
Stake is banned in the U.S. because the country has strict gambling rules that the site hasn't fulfilled yet. Many people who are wondering where is Stake legal think that it will accept users from the U.S. because it is available in Canada. However, this is not the case, at least for now.
The good news is that players can access an alternative version of Stake that uses the .us domain name. This is a social online casino that includes some of the options found on the main platform.
Is Stake Legal in Canada?
Yes, Stake is legal in Canada and accepts users from the country. However, it is worth knowing that the site operates using its Curacao eGaming permit. In other words, Stake is considered an overseas operator.
Some people may have a problem with that, but the site has many other security options that prove it is legit. Furthermore, it has loads of top sponsorship deals, including with one of Canada's biggest superstars – Drake.
---
Restricted Countries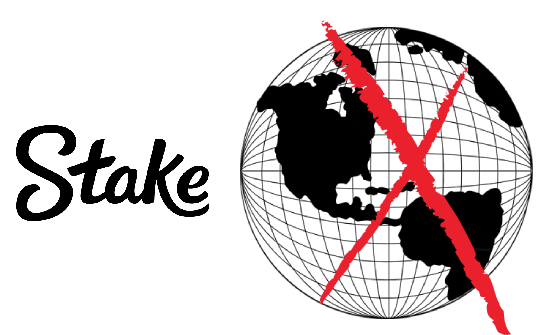 The list of forbidden territories for Stake is not that long and includes some of the following countries:
Afghanistan
Australia
Belarus
Belgium
Congo
Cuba
Curacao
Czech Republic
France
Germany
Greece
Iran
Iraq
Italy
Ivory Coast
Liberia
Libya
Lithuania
Netherlands
North Korea
Portugal
Serbia
Slovakia
Spain
Sudan
Sweden
Syria
Zimbabwe
Aside from the countries where all forms of gambling are prohibited, some places worldwide may not allow players to access specific games. If you decide to learn where is Stake available and check the brand's site, you will see that NetEnt's casino games are not accessible in a lot of countries. This is one of Stake's main casino software suppliers, which means some people may not have access to all games.
Certain places, such as Spain, Croatia, and Colombia, won't allow you to access any NetEnt casino games. However, Stake's users in other parts of the world, such as Greece and Serbia, won't be able to use a couple of titles, such as the Universal Monsters.
---
Is it Okay to Use Stake.com VPN?
No, it is not okay to use a Stake.com VPN. Skimming through the company's Terms of Service reveals that the site does not allow people to use VPNs or similar services that provide misleading information about your location. In other words, Stake won't be happy that you try to bypass the regulations in your country and use its services by changing your location.
Despite the regulations and Stake's position, people always use Stake VPN. This is the easiest way to access the site because they do not need to change anything else. Some bettors are also interested in mirror links, but the VPNs seem more comfortable to use.
---
How to Find Free Stake VPN?
To find a free Stake VPN, search for information online or use some of our recommended VPNs:
HMA
NordVPN
ExpressVPN
Surfshark
Each of these VPNs is fast and easy to use. Some of them also have interesting discounts when you buy them for a more extended period of time. No matter what you choose, you need to know how to use the VPN to access Stake, so follow these steps: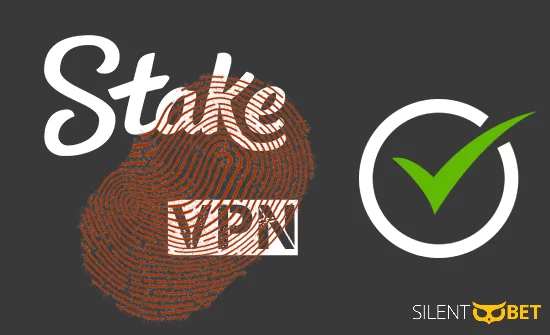 First, get the VPN you want.
Second, sign up, and choose one of the countries where Stake is available.
Third, wait for the VPN to change your IP, load and open the iGaming operator's website.
Fourth, use your login details or sign up and start using Stake's services.
Since the VPNs mentioned above are popular, we will share more info about them so you can decide which one is worth it.
HMA
Founded in 2005, HMA is one of the go-to VPNs for many individuals and businesses. The company has many years of experience under its belt, which allows it to operate almost flawlessly. Nowadays, the brand is a part of Avast following the deal that took place in 2016.
Stake's clients who use HMA can expect a problem-free gambling experience.
NordVPN
There is no arguing that NordVPN is one of the world's most recognizable and sought-after VPN services. You will find tons of ads for it because it offers excellent services and usually has loads of discounts.
NordVPN started operating in 2012 and is available all over the world. You can even download an app for Android, iOS, Linux, Windows, Android TV, and macOS. Needless to say, you can use the app to access Stake and enjoy what it has to offer.
ExpressVPN
Since its arrival in 2009, ExpressVPN has been one of the preferred options for gamblers and everyone else who needs a VPN. Famous for its quality service, this is an option that Stake's clients can use to access the site they want. It is fast, so players can even punt on live events and play casino games with real croupiers.
Surfshark
Like the other brands on the list, Surfshark is a popular VPN service used by people all over the world. It allows you to browse websites privately and change your IP, which is exactly what you need to use Stake's services. Surfshark is accessible in many locations and is also known for offering good prices.
If you're wondering where is Stake legal but you're not sure, you can always rely on this VPN.
---
The Best VPN Locations for Stake
If you are not lucky to reside in a country where Stake is available, you will most likely have to use a VPN. This means you have to decide which location to use to access this betting platform.
The answer to this question depends on a couple of factors, such as where you live. Using a VPN location closer to your country will usually offer you a faster connection than if you try something else. With that said, Canada, Germany, and Austria seem like the best options if you want to access Stake.
You can also use any states mentioned earlier in this article, such as Mexico, Estonia, or Lithuania.
---
How We Find The Best VPNs for Stake
We find the best VPNs for Stake by analyzing each brand's offerings. Of course, the first and most important thing we check is whether the company is legit and if it is available worldwide. Sadly, some VPN companies only seem good on the outside, so it is better to avoid them.
Once we make sure that the VPN service is safe, the next thing is to check whether it offers Stake's website. Although almost every VPN out there will do the job, some companies have various restrictions. Hence, gamblers may not have access to Stake or any other website in this niche.
After opening the site, it is time for our most important test – speed. You can find loads of VPNs that will let you access Stake and its services, but not all of them will offer you a fast connection. Hence, you won't be able to enjoy some of the things the brand offers, such as casino games with real dealers and live sports betting.
Lastly, we also check each VPN's price to ensure our readers don't pay more than they have to. Speaking of payments, some VPNs are free, but the service they offer is just not worth it. That's why it is better to spend some money upfront and have access to a quality VPN that will let you have a problem-free betting experience at Stake.
What to consider when choosing a Stake VPN
Overall price
Free trial period
IP variety
Safety measures
Online reviews
---
How to Play Stake Casino in the USA?
To play Stake Casino in the USA, you should subscribe to one of the reliable VPN services that offer a wide range of locations. You can use some of the Stake Casino VPN options mentioned above or a different company you're interested in.
Accessing Stake Using the .US Domain
Aside from using VPNs, we also want to remind you that Stake has a separate site for the US that use the .us domain name. This version of Stake will allow you to play a variety of casino games even if you reside in the US. Aside from the games, Stake com in us provides different bonuses, a blog, live support, and the chance to communicate with other online bettors.
Stake Originals
Slots
Table Games
Feature Buy-In
Scratch Cards
Differences between Stake's US Site and Stake COM
Those interested in Stake.com in the US will discover that they won't be able to access this platform. Thankfully, the .us version of the operator is available, and it will allow people to avail themselves of multiple options. Having said that, there are some differences between the two platforms.
As mentioned, the .us option provides people with a lot of casino games. There are also several bonuses and other perks. However, there aren't as many alternatives as on the company's main site. For example, US punters won't find a dedicated sportsbook, and the number of casino titles won't be as impressive.
There are also some differences in the bonuses because Stake is known for its wide range of temporary offers. Unfortunately, not all of them are available to US bettors because of regulations.
---
What to Do if Stake Casino is Not Available in Your Region?
If Stake Casino is unavailable in your region, you can either use a VPN, look for a mirror link or wait until it becomes accessible. Stake is one of the world's leading cryptocurrency betting operators, so it is a matter of time before it becomes accessible worldwide. The brand puts a lot of effort into advertising its services because it wants to become the biggest iGaming site.
Aside from the three alternatives mentioned above, you can also go to a place where Stake is legal and use the brand's services. However, this usually costs a lot of money, which is why most people prefer the VPN option.
If you are not interested in any of the steps above, feel free to choose another crypto casino from the list because there are many other solid options.
---
Will I Have Access To The Same Stake Games If I Use a VPN?
Yes, you will have access to the same Stake games if you use a VPN. However, you need to be careful which country you choose because this cryptocurrency casino does not offer all of its titles in some jurisdictions. As mentioned, you won't be to access NetEnt's games in some parts of the world.
Once you open your VPN, go to the casino section and check what's accessible. Don't forget to try out the stake crypto game if legal and the titles this iGaming operator develops in-house. There are loads of options out there, so you will always have something fun to choose from.
---
FAQs
Is Stake legal in Japan?
Japan is not among the forbidden countries in the list of Stake.com.
Is Stake.com legit?
Yes, Stake.com is legit and uses a license from one of the most popular gambling authorities. That's why it is available in so many countries and accepts users worldwide.
Is there a free VPN for Stake?
Yes, there is a free VPN for Stake, but getting a paid one is probably a better idea, especially if you want to wager on live events.
Can I use my Stake com account in multiple countries?
Yes, you should be able to use your Stake com account in multiple countries, as long as the gambling operator is available there.
---