Ad disclosure
SilentBet (SB) is proud to be the partner of numerous renowned casinos and bookmakers around the world. As such, we do use affiliate links to earn commissions (at NO cost to our readers whatsoever). These aff links help us stay a cut above our competitors, delivering top-notch content you can trust. Take a look at the
Ad Disclaimer
page for more information on our affiliate business practices.
After using 22bet for some time, you will have to complete the verification process, known as KYC (know your customer). You can use the site without going through the steps shown in this article, but there will be a point where you will need to verify your identity to pull out your winnings.
Although the 22bet verification process with KYC docs might seem complicated for inexperienced users, it is simple and doesn't take much time. Naturally, this article will walk you through all of the things you must be aware of.
---
How Do I Verify My 22bet Account – Steps
You can verify your 22bet Account by completing a couple of steps shown below: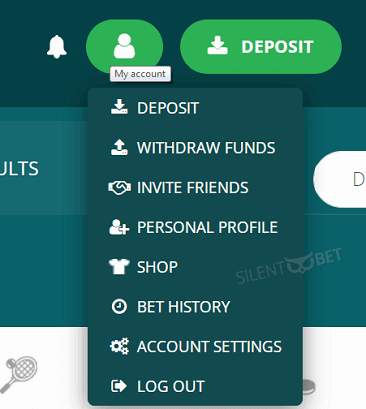 Start by logging into your account.
Open the account settings and look for the "My Profile – Documents" tab.
Once there, you have to upload the specific documents (more about them in the subsequent paragraph)
In addition to the standard documents, the 22bet verification process may require you to provide proof of wealth, proof of funds, and a selfie with the specific identity documents.
The idea of the KYC procedure is to ensure that you are over 18 years old and not participating in any unlawful gambling activities. Every online betting platform has it, and 22bet is not an exception. The brand will require to check whether the information you've provided during the registration process is legit.
---
List of Documents for 22bet KYC Verification
#1 ID Check – national identity document, passport, driving license
#2 Address Proof – utility bill, bank statement
Before we check the required documents to complete the 22bet verification procedure, there are a few other things we'd like to focus on. For example, you should know that there are no specific requirements in terms of the quality or type of photos/screenshots you need to provide. However, we can assume that the information must be visible so the reviewer team can confirm it.
The same applies to the size – 22bet does not have any specific limits. So, every standard image size should be just fine.
It is essential to know that your ID documents should contain your date of birth, citizenship, name, and photo. 22bet will usually require you to go through the process after a couple of deposits or withdrawals. However, the operator may want you to complete this process if it suspects you are a part of fraudulent activities.
Unfortunately, you won't be able to send the required data via email because 22bet has a special "Documents" section side your account menu.
Identity Check Docs
Those who want to know more about verifying the 22bet account process must check the documents they should provide. Following the steps above, you have to provide the following things:
Photo or a screenshot of a given identity document
Screenshot or a photo of the given payment system
Photo or Screenshot of a specific document of the address where you currently reside that is no older than 3 months
In addition to the required documents mentioned above, 22bet may want you to give three more things:
Proof of your funds
Proof of your wealth
A selfie with the specific identity documents
If you have to send a selfie, you need to ensure that your hands are visible so the team can check for edits. 22bet may also require you to send a selfie with the documents and a sheet of paper where you have to write the casino's name and current date.
Address Confirmation Docs
Although you have to verify your identity, 22bet will require you to do the same for your address. This may seem complicated after the signup process at 22bet, but all you need to do is to provide a screenshot or a photo of some of the following documents:
Bank statement
Utility bill
Payment for mobile services
Photo of your passport (if you are from the CIS)
Regardless of which option you choose, these documents must reveal your address, name, and date of issue. As mentioned, they shouldn't be older than 90 days.
---
How Long Does Verifying the Documents Take?
Verifying your documents at 22bet may take a few hours and a couple of days (up to 48 hours on average) because it depends on many factors. Aside from the customer support team's availability, it depends on the date, time, and so on.
Remember to check your email to see when you've completed this process.
---
Potential Verification Process Issues & Delays
People who ask themselves "how to verify 22bet account" usually want to know whether there could be any problems while completing the process. The simple answer is yes because the iGaming operator won't verify our account if you don't adhere to the rules.
For example, don't expect to complete this process if you forget to send some of the required documents. Moreover, those things must be clear so that 22bet can verify the information.
Forgotten 22bet ID number
No clear docs uploaded
Incorrect profile information
Duplicate accounts
---
Why Must I Pass KYC Verification at 22bet?
You must pass the KYC verification at 22bet because the operator wants to know more about its users. As mentioned, those who fail to complete the process won't be able to make a withdrawal. In some cases, 22bet may not even allow them to make deposits or continue to play. The latter applies when someone is suspected of fraudulent activities.
---
FAQs
Can I sign up and make a deposit at 22bet without verifying my account?
Yes, you can sign up and deposit 22bet without verifying your account.
Why can't I withdraw from 22bet?
You can't withdraw from 22bet because you haven't completed the verification procecude. Follow the steps if you want to be ready in no time.
Where can I get help if I have 22bet verification problems?
Contact the customer support department at support-en@22bet.com if you have problems with the verification process.
---