Ad disclosure
SilentBet (SB) is proud to be the partner of numerous renowned casinos and bookmakers around the world. As such, we do use affiliate links to earn commissions (at NO cost to our readers whatsoever). These aff links help us stay a cut above our competitors, delivering top-notch content you can trust. Take a look at the
Ad Disclaimer
page for more information on our affiliate business practices.
In Nigeria, you can find many Bet9ja betting stores dotted all over the country. Stores are run by Bet9ja agents, usually, people who are passionate about sports betting who have dreamed about running their own businesses. If this sounds like something you may be interested in, keep reading, as Bet9 Ja are always looking for brand-new agents to sign up.
How to Become a Bet9ja Agent?
The first step towards becoming a Bet9ja agent is filling out a simple online application form, this is what will get the ball rolling.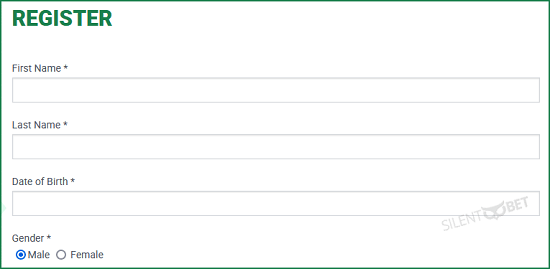 Head to the Bet9ja agents page (agents.bet9ja.com) and click 'Register'.
The form requires various bits of personal information such as your name, date of birth, telephone number and email address. Applicants must also share the address of the shop they intend to use and add a business description.
There is an opportunity to upload an attachment, for example, a picture of your shop, but this is not mandatory.
After submitting the form, a member of the Bet9ja team will contact you for an introductory chat, think of it like an informal interview.
If all goes smoothly with the chat, your proposed shop will undergo a physical check by a local Bet9ja team member.
If the building passes the check, you will be offered an agent contract. Once you have read and signed this, you will officially be a Bet9ja agent.
---
What Are the Requirements to Become a Bet9ja Agent?
When people ask how to become a Bet9ja agent, they may think it comes with a long list of requirements, but this is not really the case. You do not need any formal experience in the betting industry, nor must you have previously run your own business. You just need to be over 18 years of age and have a suitable location for the shop. Just remember that not all applications are successful, so a background in business or retail will help.
While many people are eligible to apply, this does not mean being a Bet9ja agent is right for everyone. It will help if you have a background in and/or knowledge of the gambling industry and sports betting. Additionally, you will need to be a self-motivated and independent worker as you will largely be working on your own initiative.
Over 18 years old
Some background in business
Preferrably knowledge in the betting industry
Suitable to represent bet9ja
---
How Much Does Bet9ja Pay Their Agents?
The all-important question of pay: how much do bet9ja pay their agents?
Well, Bet9ja agents do not receive a fixed monthly salary; instead, they are paid on a commission-only basis, meaning they receive a portion of the total bets placed through their shop. If you can attract a very large amount of betting volume, you could realistically earn over ₦500,000 and even close to ₦1,000,000 per month with this system.
While this sounds like a great income, just be mindful that not all agents are so successful. Should your store perform poorly and fail to attract players you could be looking at a monthly salary of around ₦20,000 or even lower.
As for the commission payments themselves, they start as little as 1% for single bets but this rate increases significantly the more selections a bet includes. A four/five-fold bet for instance has a 7% commission while a 9/10 selection has a 12% commission. Note that the upper rate for commission is 20%. Bet9ja agents can also receive commission for online/mobile customers registered at their store.
Bet9ja agent commission
Up to 20% – ₦500,000 to ₦1,000,000 a month
---
How Much is the Registration Fee?
The Bet9ja agent registration fee is likely to cost you ₦50,000. There are a few justifications for having such a fee, one is that it simply filters out anyone who is not serious about becoming an agent. For those that are serious, Bet9ja need staff to carry out checks, conduct telephone conversations and so on to ensure any applicant is a good fit and has a suitable shop.
There is also the additional support agents receive, plus the 'starting equipment' and of course all this needs paying for, hence the fee.
Bet9ja agent in Nigeria - Registration Fee
---
Pros and Cons of Becoming a Bet9ja Agent
Pros
Customers will be able to bet on over 5000 events a month
Highly competitive odds
Free training courses
Zero-risk for winning bits
Technical support available
Cons
No guaranteed salary
Requires an initial investment
---
How to Open a Bet9ja Shop?
As a registered Bet9ja agent, this means you will be able to officially launch your physical Bet9ja store. Before you can start welcoming customers through the door though there are several bits of essential equipment you need.
PCs
Electricity and sufficient power sockets.
Flat-screen TVs (ideally at least four)
Fans
Seating for customers
Reliable internet connection
You will also receive a Bet9ja banner that you can hang above/beside your store to catch the eye of people passing by. Additionally, you will be given one or more thermal printers, so you can print off bet slips.
The cost of acquiring all the essential bits for the shop varies but you are likely looking at a fee of around ₦500,000, including the registration fee.
*Important: You should not attempt to 'launch' your store before you have been given the all-clear by Bet9ja as your Bet9ja shop account requires approval first.
---
Why Open a Bet9ja Shop?
If you have ever dreamed about opening your own store, this is one way of doing it that comes with some perks over going it completely alone. Firstly, you will start with a highly-recognised brand and one that customers will immediately trust. The Bet9ja brand carries a lot of weight in Nigeria for its big range of sporting events covered, great odds and exciting offers.
Secondly, you will be able to benefit from Bet9ja's help as you get started and even when you are more established. Although you will be running the business yourself, you will not be alone thanks to the readily available support.
Lastly, as you are not liable for any winning bets (Bet9ja are), this means your only real concern is attracting enough customers to your shop. If you can do this and get them betting, you are likely to enjoy a healthy amount of commission.
---
FAQs
Who can I contact if I have a query about the Bet9ja agent program?
When will I hear back regarding my bet9ja agent application?
Usually you should hear back within a matter of days but it may take longer during busier periods or holidays.
Can I open a bet9ja shop outside of Nigeria?
No, all Bet9ja agents must be based within Nigeria.
---