| | |
| --- | --- |
| 💻 Yesplay registration SA | Sign up here |
| ♻ Register time | in 2 min |
| 💌 FICA verification | copies of ID docs |
| 👉 Signup open from | South Africa |
Casino gamers and sports betting fans in South Africa can go through the quick YesPlay SA registration process for 2023, claim a generous bonus, and enjoy live casino games from providers like Pragmatic Play. The betting site also offers lucky numbers betting and more.
The YesPlay sign up is quick and requires your mobile number, password, and South African ID for FICA verification. Silentbet tested the YesPlay registration process, which took less than 5 minutes. For more details, stay tuned in on this article.
---
How to Register a New Account?
The YesPlay signup process is straightforward. In this section, we'll walk you through the simple steps to carry out the register steps and start enjoying bet options like lucky numbers in South Africa.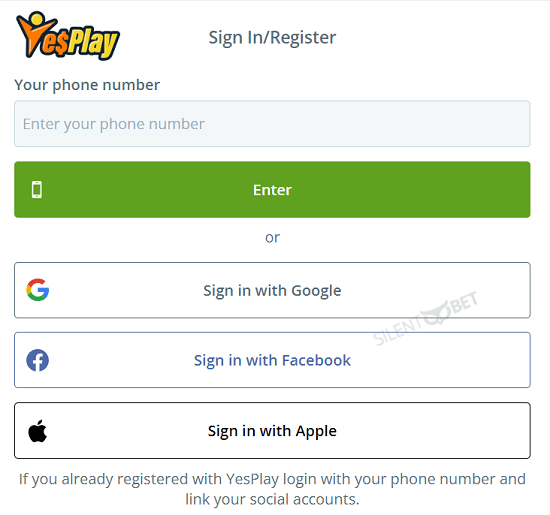 Open the YesPlay site for South Africa
Click the Sing Up button from the menu
Provide Your South African ID Number
Top Up Your Account and Start Playing
To make the process more clear, we have provided details for each sign up step along with clear pictures below.
Step 1: Open the YesPlay site for South Africa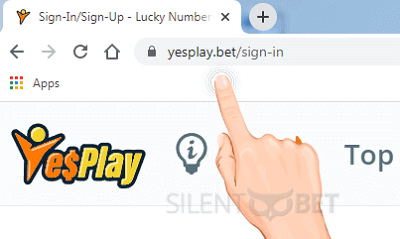 To begin registering, open your web browser and navigate to the YesPlay website dedicated to South Africa. You can type YesPlay registration South Africa in your search engine, but a more direct option is to click on the links on this page.
Step 2: Click the SIGN UP button from the menu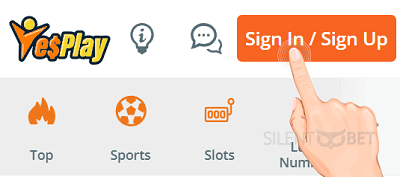 Once you are on the official website, click the "Join" button located in the top-right corner of the screen. The Yes Play registration requires you to provide your mobile phone number or email, create a password, and then verify your email or South African mobile number. Click the "Enter" button to proceed.
Step 3: Provide Your South African ID Number
To complete your registration, you will need to provide your South African ID. As Yes Play bet is licensed by the Western Cape Gambling and Racing Board, it's mandated to verify your identity and ensure that you meet the legal requirements for online gambling to access bets.
Step 4: Top Up Your Account and Start Playing
Once you've completed registering with YesPlay, you'll be directed to the deposit page. Here, you can find your account with the first deposit. Players can also claim the welcome deposit bonus and start playing popular lotto draws, place bets on sports, and play casino games. Your yesplay account is now ready to use.
Alternative Sign Up
You can use a social media profile or your apple account to sign up or sign in. The Yesplay login via Google, Facebook & Apple is quite straightforward. Remember to think of a different Yesplay account password when you register.
---
How to Sign Up via YesPlay Mobile?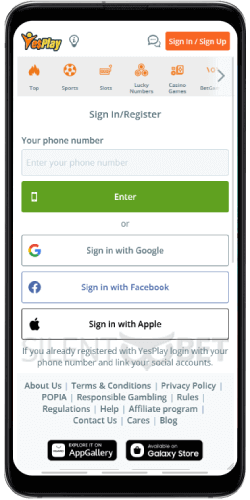 Registering a YesPlay account you visit the official site on your web browser or get the YesPlay SA app, and follow these simple steps:
Click the orange "Sign in /Sign Up" button in the top-right corner.
Enter your login details that is mobile phone number and click "Enter."
Choose a YesPlay password and confirm it.
Enter your South African ID.
Confirm your password.
Proceed to the YesPlay deposit page and fund your account with the minimum deposit amount or more.
Top up your account for new customers to start betting on the app.
---
YesPlay SA Registration Terms
To perform a Yes Play register you need to meet the following terms and conditions.
You must be 18 years of age or older to register for a YesPlay account.
You must be a resident of South Africa.
You must verify your new account using a valid local telephone number.
You must agree to the terms and conditions when registering for a YesPlay online betting account.
---
New Account Activation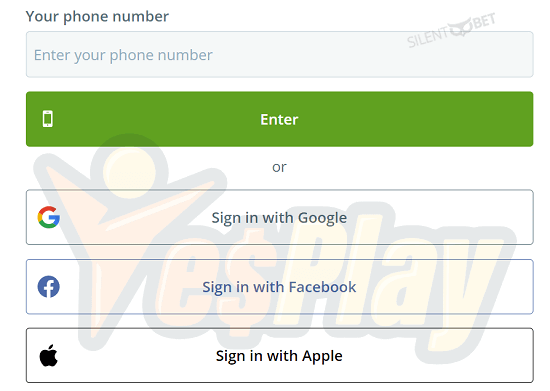 For South African gamblers to activate their new accounts and enjoy casino games and lucky numbers. Much like registration, the YesPlay bet login process is straightforward, as follows.
Go to the betting site or mobile app.
Click on the YesPlay login link and then on the Sign Up button.
You can decide whether to sign in using your telephone number or social media accounts (Gmail account register, Facebook account sign in, or Apple account sign in).
Enter your mobile number and click the "Enter" button.
Enter your password.
Click the green Confirm icon.
Wait as you will be directed to your Yes Play account.
---
How to FICA your YesPlay Account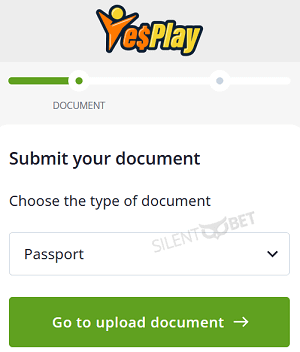 FICA stands for the Financial Intelligence Centre Act, a legal requirement in South Africa for bookmakers and financial institutions to verify the identity of their existing YesPlay account holders to prevent fraud and money laundering.
For verification, players must upload a clear picture of an identity document like their South African ID or Passport. This document serves as proof of your identity. Users must also provide copies of their bank account statement or utility bill that clearly shows their name and residential address. This document serves as proof of residence.
Ensure that all the documents are clear to expedite the verification process. It's advisable to complete the FICA process as soon as you can after registering on the website, ideally before depositing. Most bookmakers require you to complete the FICA registration form before you can make your first withdrawal. Completing it early ensures your YesPlay.bet account is fully verified and ready for casino games and lucky numbers.
When you register with YesPlay, remember to always check the bookie's specific requirements and guidelines for the FICA snap scan process. You can contact customer support if you have any doubts or questions.
---
Yes Play Bonus for New Players
The operator offers a Yesplay welcome bonus for new players, providing a 100% match on their initial deposit, up to a maximum bonus of R3000. This means that if you register and deposit R3000, you'll receive an additional R3000 in welcome bonus credit. We tried bonus free bets, and the activation process is hassle-free, with no need for a Yesplay promocode at all.
Just complete the sign-up process and make your initial deposit to automatically receive the welcome bookie offer. While the simplicity is appealing, keep in mind that there's an 8x wagering condition on your deposit. Overall, it's a decent generous offer, and you can use the full bonus to play popular lotto games, slots, and sports wagering.
---
Is Registering at Yes Play SA safe?
Registering at YesPlay.bet is generally safe, as the platform holds a valid gambling license issued by the South African National Gambling Board (License Number: 10180204-009). With a WCGRB license to top it off, this is a solid betting site in terms of reputability.
Our YesPlay legit rating is reasonably high too, as the betting site prioritizes security by employing SSL encryption technology to safeguard data exchange.
---
Your First Deposit
Deposit Methods
Withdrawal Methods
| Payment Method | Deposit Minimum | Deposit Maximum | Time for Deposit |
| --- | --- | --- | --- |
| Visa Debit | R30 | R,5000 | Instant |
| MasterCard | R30 | R,5000 | Instant |
| Fast Bank Transfer | R30 | R,5000 | Instant |
| ATM | R30 | R,5000 | Instant |
| Direct Bank Transfer | N/A | N/A | N/A |
| EFT Secure | R30 | R,5000 | Instant |
| EasyEFT | R30 | R,5000 | Instant |
| POP Pankii | R30 | R,5000 | Instant |
| 1VOUCHER | R30 | R,5000 | Instant |
| FNB eWallet | R30 | R,5000 | Instant |
| Ozow | R30 | R,5000 | Instant |
| Kazang | R30 | R,5000 | Instant |
| Blu Voucher | R30 | R,5000 | Instant |
| Shoprite | R30 | R,5000 | Instant |
| Payment Method | Withdrawal Minimum | Withdrawal Maximum | Time for Withdrawal |
| --- | --- | --- | --- |
| Visa Debit | N/A | N/A | N/A |
| MasterCard | N/A | N/A | N/A |
| Fast Bank Transfer | R30 | R10,000 a day | up to 5 days |
| ATM | R30 | R10,000 a day | Instant |
| Direct Bank Transfer | R100 | R10,000 a day | up to 5 days |
| EFT Secure | N/A | N/A | N/A |
| EasyEFT | N/A | N/A | N/A |
| POP Pankii | N/A | N/A | N/A |
| 1VOUCHER | N/A | N/A | N/A |
| FNB eWallet | N/A | N/A | N/A |
| Ozow | N/A | N/A | N/A |
| Kazang | N/A | N/A | N/A |
| Blu Voucher | N/A | N/A | N/A |
| Shoprite | N/A | N/A | N/A |
The YesPlay sports betting site offers a variety of convenient payment gateways for your initial deposit. Whether you prefer Visa, EFT, 1for You Voucher, OTT Voucher, ATM Cash Deposit, Ozow, or MasterCard to fund your account, there are plenty of deposit options to choose from.
The currency of choice here is the South African Rand (ZAR), catering to the local market. This straightforward approach to payments aligns with the sports betting site's commitment to simplicity.
---
Common Signup Problems & Solutions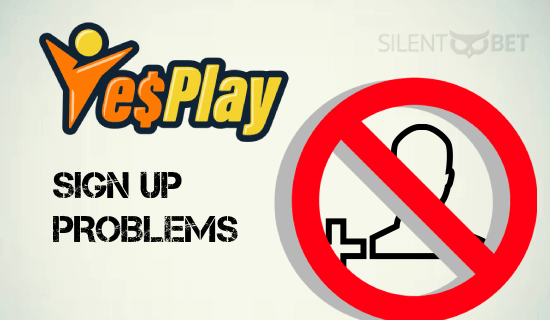 One of the most common issues is entering incorrect information, so it's crucial to double-check all details provided before you rush to play casino games.
Strong password creation is also essential, as many platforms require a mix of characters for security reasons. You can click the "forgot password" link to recover your details.
Email and mobile device verification can sometimes pose challenges, as verification emails or SMS codes may glitch. This is usually due to a slow internet connection.
If the system claims your account already exists, consider resetting your password which is on the next page. Additionally, age restrictions, browser settings, and incomplete FICA verification can affect your account access. If Yes Play sign up problems persist, reach out to customer support.
---
The Bottom Line: Quick Yesplay Register in 2 mins
The YesPlay bet registration process in 2023 is a breeze. You can sign up in just a few minutes (usually 2 or less), claim a 100% first deposit YesPlay welcome bonus, and start playing casino games.
Players may come across a few challenges, but these usually have easy fixes. A responsive customer support team is available via live chat, email, and phone, so assistance is always at hand. If you're a South African bettor looking for an easy entry into online gambling, YesPlay register from South Africa is an easy choice.
The best way to learn more about yesplay registration is to try it yourself. Good luck!
---
FAQ
How long does YesPlay sign up take?
The YesPlay sign up process is swift and straightforward, taking only a few minutes of your time (no more than 2 minutes in total).
What are the steps to register on YesPlay from South Africa?
You'll begin by clicking the 'Sign In / Sign Up' button at the top right corner of the website. From there, you'll be asked to enter your phone number, create a password, and optionally input your SA ID number. These steps are designed to be user-friendly and efficient.
Can I sign in via the app?
Yes, you can download the mobile app, enter your call number and password to begin your sign in. This allows you to access your YesPlay account on the move, claim different bonuses, and start playing.
What is the YesPlay registration bonus for casino games?
The sports betting Casino provides a generous 100% welcome bonus of up to R3,000 for new sports bettors. To claim this YesPlay bonus amount, you'll need to make an initial deposit, the minimum deposit is R20 within seven days of registering. This bonus amount can be used to bet on sports, live sports, and casino games offered here.
Do I need to start verification right after I register?
While immediate verification is not mandatory, it's advisable to complete the verification process as soon as possible. Verification helps confirm your identity and residence, which is necessary for accessing certain key features and you can withdraw winnings.
What is the YesPlay register code I need?
You don't need a register code to sign up with YesPlay.  Simply enter your phone number, create a YesPlay account password, and optionally enter your SA ID number. Our step-by-step guide will walk you through a smooth sign-up process and let you know more about the brand.
Can I permanently close my betting account?
Yes, contact support to close your yesplay betting account.